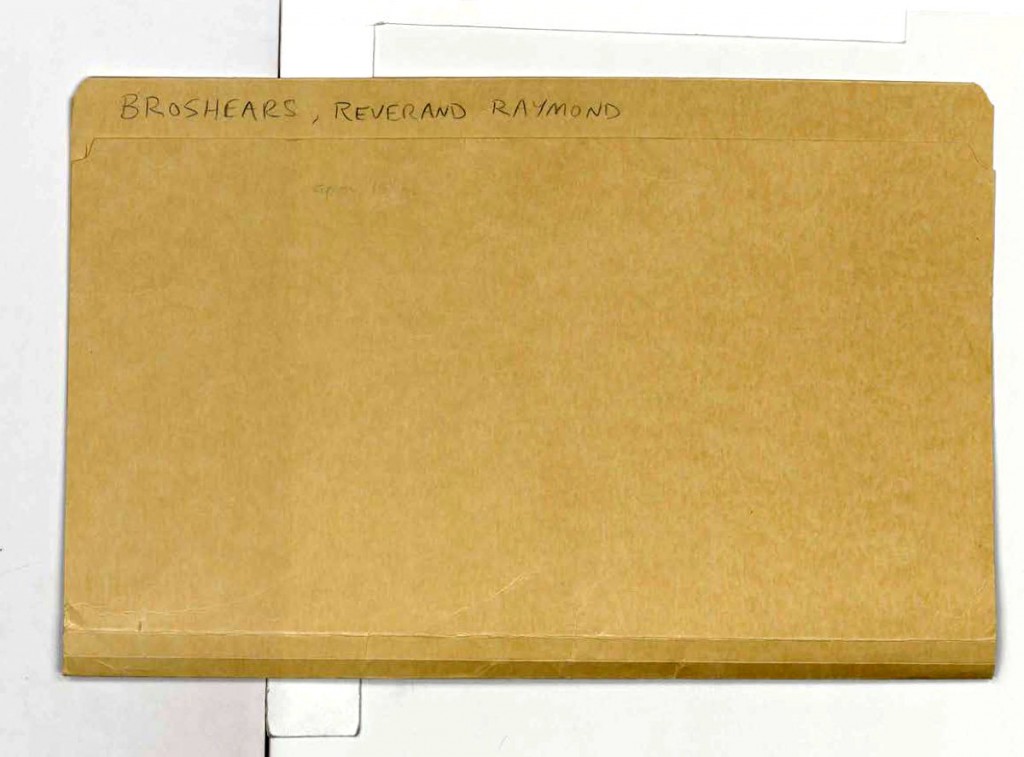 For some time now I'd been planning a multi-part series on Reverend Raymond Broshears, one of more colorful characters (among a clown car of colorful characters) who careened headfirst into Kerry Thornley, and the Garrison investigation.
A deep dive into Rev. Broshears branches off in a number of directions, including the JFK assassination, UFOs, Discordianism, and "Wandering Bishops"—not to mention Rev. Broshears' involvement as a gay rights activist in San Francisco in the late 1960s to the early-80s.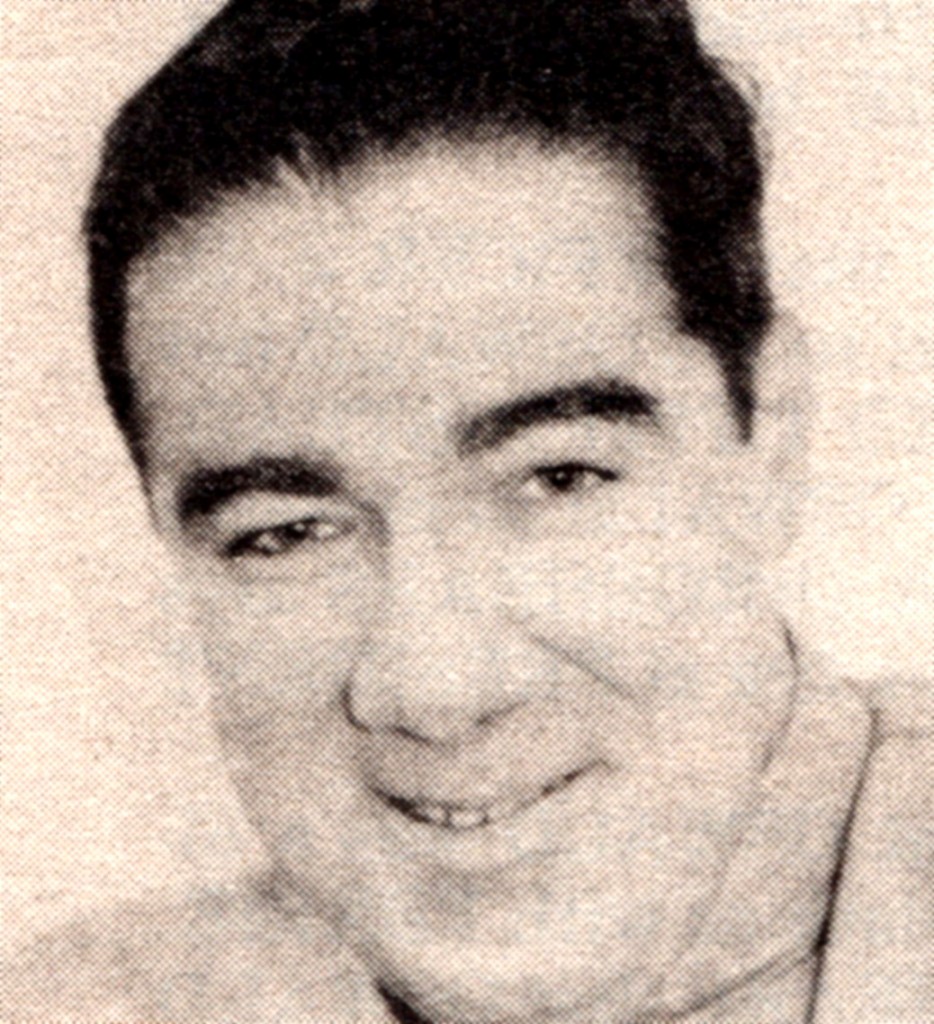 The reason I'd been holding off on this series was because I'd discovered, a while back, a Rev. Broshears archive located at the GLBT museum in San Francisco that would no doubt enhance this effort. Finally—in February of this year—I scheduled a visit to the Broshears' archive, and just prior to my visit was alerted to the following Newsweek article titled "The Most Dangerous Gay Man in America Fought Violence With Violence" by Eric Markowitz, which—as synchronicity would have it—was all about Rev. Broshears! It should be noted that Broshears falls into the category of an "obscure character"—the type of subcultural figure your present author is fond of writing about, but who is so far out of the mainstream that his appearance in Newsweek was about as predictable as Donald Duck becoming President. Markowitz's article even cites yours truly as a source, quoting Caught in the Crossfire: Kerry Thornley, Oswald and the Garrison Investigation. Pick up your copy today before supplies run out!
Anyway, that's the way the stars sometimes align themselves in a weird and wonderful way when researching Discordianism, and related subcultural currents. Without further ado, let us proceed…
Born Earl Raymond Allen in Centreville Station, Illinois, in 1935, our hero later adopted the last name Broshears (taken from his stepfather)00001 and in time became known to the world as the Rev. Raymond Broshears, or in some circles simply as "Reverend Ray."
In the mid 1950s, Broshears served as a Navy medical corpsman before being discharged for what he later described as "medical reasons" resulting from a "serious injury to the head causing what was then thought to be a minor brain dysfunction."00002
In the late 1950s, Broshears graduated from Lee Bible College in Tennessee, and later studied under the fire and brimstone southern Baptist preacher, Billy James Hargis. George Mendenhall of the Bay Area Reporter later discovered that Hargis excommunicated Broshears when he discovered his sexual proclivities. According to Eric Markowitz:
In the early 1960s, Broshears continued traveling and preaching. At that time, in his late 20s, he got involved in the civil rights movement. He joined the Congress of Racial Equality, which fought for desegregation. That fight got him in trouble. In 1965, he participated in a sit-in in Belleville, Illinois, to protest the mistreatment of African-Americans. The details are murky—and the Belleville police department could not locate records related to the incident—but Broshears was arrested for groping a 17-year-old boy. "It wasn't child molesting or anything like it," Broshears told a reporter in 1972. "I was arrested for 'groping a minor.' He was fully dressed, there was no other physical contact involved." That boy, however—who was not named in any reports, likely because of his age—was apparently the nephew of Belleville's mayor…

The incident was a local scandal, and Broshears was sentenced to six months in county jail…When he was released, in December 1965, news had traveled that Broshears was a sex offender, so he bought a ticket, headed west and left everything behind. "I came to San Francisco, the gay mecca," he would later say, "to become a faggot."00003
Before planting permanent roots in San Francisco, Broshears spent a couple of years in Long Beach, California, operating a ministry called "The Church of God of Light" that was "involved in helping 'skid row' bums, improving conditions in the ghetto, and publishing an outspoken newspaper called The Light and Understanding."00004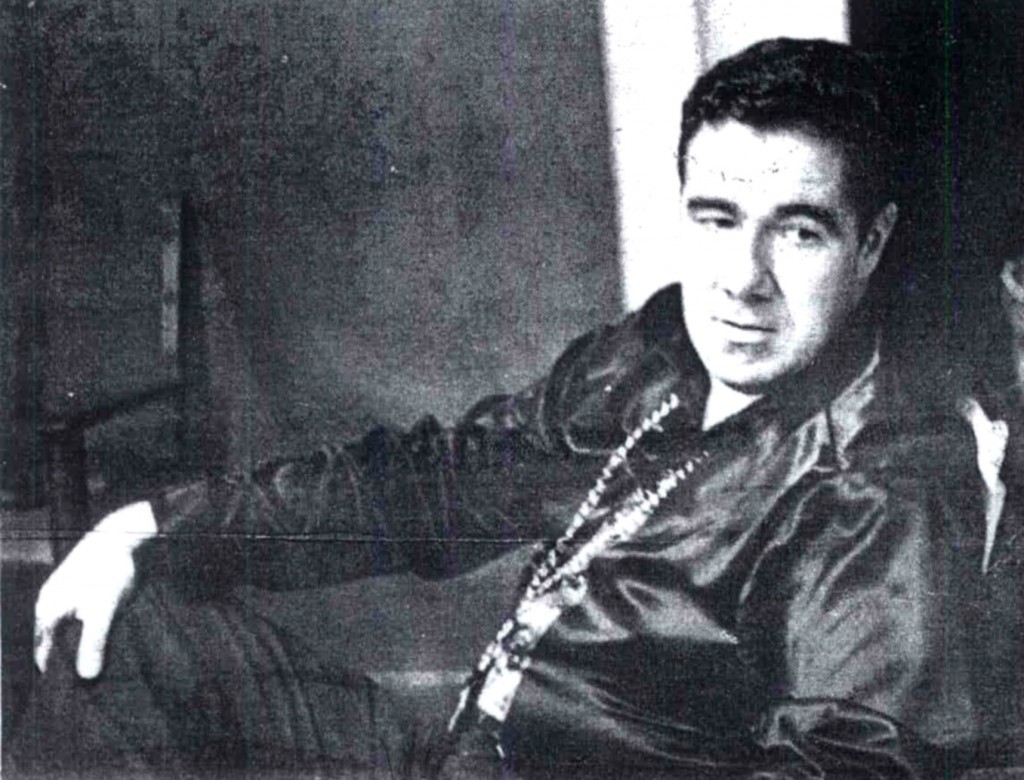 During his Long Beach sojourn, Broshears came up on the radar of JFK assassination sleuths after an appearance on an episode of Tempo, a Los Angeles TV program hosted by Stan Bohrman.
According to an October 16, 1968, internal CIA memo:
"[Broshears] appeared as a last-minute guest on the Stan BOHRMAN television show in Los Angeles in August 1968. The program is in the format of receiving questions from outside telephone callers… In answer to questions from callers, BROSHEARS admitted he was homosexual and that he was a roommate of David FERRIE for a short time in 1965. BROSHEARS stated that FERRIE admitted being involved with the assassins of President KENNEDY and to being in Houston at the time of the assassination with a plane waiting to fly the assassins on a getaway trip, first to South America, then to South Africa. According to Subject, while FERRIE was waiting in Houston, the assassins fled in a light aircraft from Dallas trying to make their escape all the way to Mexico without stopping. The assassins died in a plane crash that afternoon on the coast of Corpus Christi, Texas.

"After the program, BROSHEARS was visited by Mark LANE who urged him to visit GARRISON in New Orleans to make a deposition. Subject spent six days with GARRISON and when he returned to Los Angeles, was again on the Stan BOHRMAN TV show. On this program, Subject discussed his interview with GARRISON stating that he told GARRISON about FERRIE's work with the CIA and Subject's first meeting with Clay SHAW who had been identified to Subject as 'Bert'. BROSHEARS admitted that this was the first time he had disclosed that he knew SHAW. He said he was at first reluctant to become involved in the investigation but after talking to GARRISON, he is convinced GARRISON is leading a fight for 'JUSTICE'. He accused the CIA, FBI and Secret Service of impeding the progress of the case.

"BROSHEARS admitted to having been taken into custody by Secret Service agents two years ago for threatening the life of President JOHNSON."
One of Garrison's investigators, Steve Jaffe, wrote an article for the August 9, 1968, Los Angeles Free Press in which he noted that Broshears' TV appearance represented "one of significant historical importance." According to Jaffee:
"Broshears, who has tried to escape harassment by 'individuals from mysterious sources' ever since his short association with Ferrie in 1965, told of the role which Ferrie had played in the plot…Since the time of his arrest by incident of his alleged threat on President Johnson (after which he was questioned and released without conviction or sentence) he has had to be in constant touch with Federal offices of the Secret Service and F.B.I. by order of the Federal government. Agents from those organizations have warned him 'to keep his mouth shut' or risk being committed to a mental institution…"00005
The aforementioned CIA memo stated that Broshears had been visited by JFK assassination researcher Mark Lane, who urged him "to visit GARRISON in New Orleans to make a deposition." Apparently Lane and Broshears had been in contact prior to the Tempo television appearance, as documented in this letter dated July 27, 1968: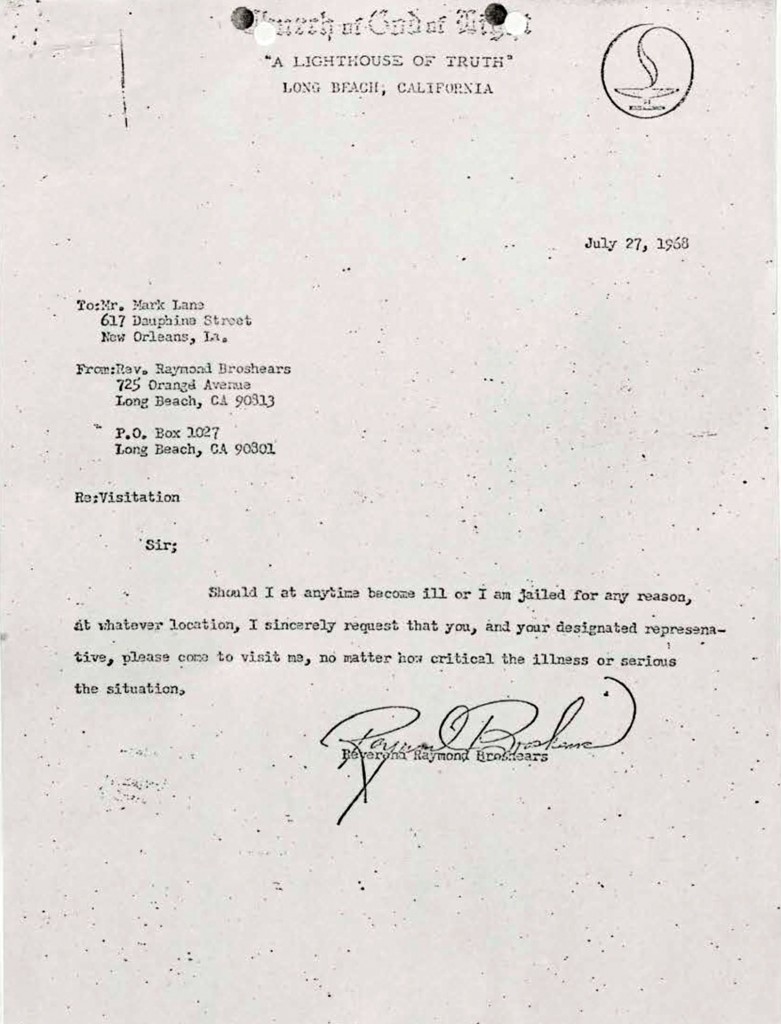 Suspicious of Garrison's motives, Broshears was initially reluctant to provide a deposition, but soon received incentive via subpoena that in short order turned around his way of thinking.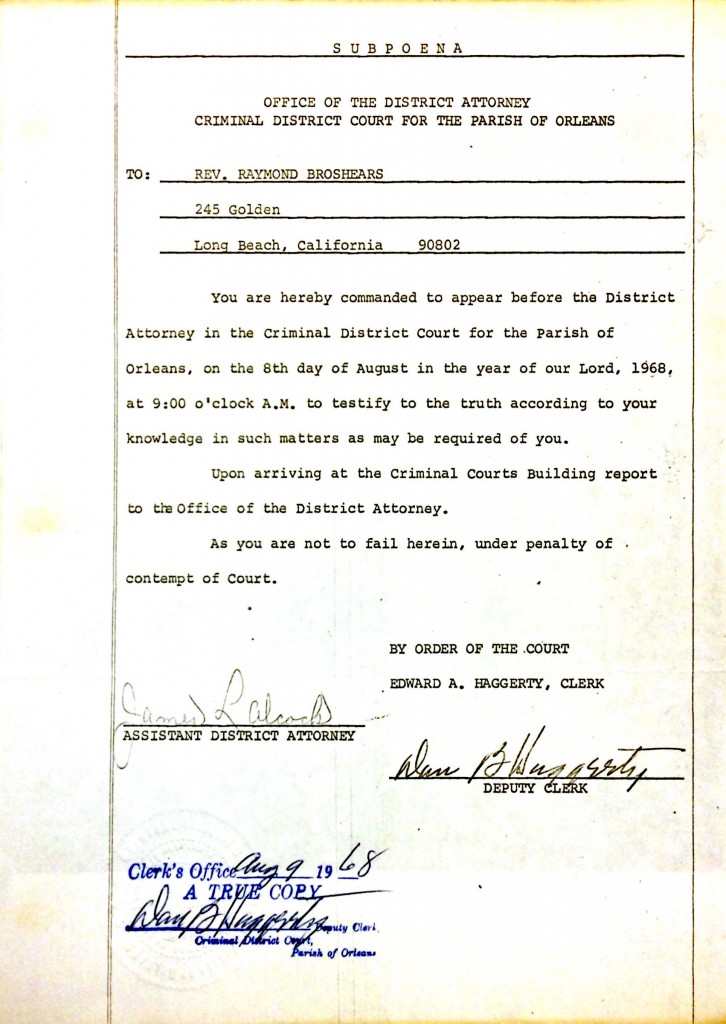 Broshears recounted his meeting with Garrison and crew in the August 1968 issue of his self-published newsletter Light and Understanding:
"…I did not wish to go, for the very word 'Garrison', left a bad taste in my mouth. He had (according to establishment press) persecuted many of my 'fellow-beings', with whom I have great empathy and ties. I feared for my life (which later proved true), for I didn't trust Garrison or the U.S. government or Clay Shaw's friends. [Steve] Jaffee arranged to make the trip as secret as possible, which it was. But, now, after having met Jim Garrison, I am convinced that this is one of America's truly great and sincere people. I trust Jim Garrison with my life. I was overwhelmed at the honesty and the simplicity at the District Attorneys Office. Mr. James Alcock, the assistant D.A. is a real 'BRAIN', for after having spent a couple of hours with Alcock, I was convinced, in Light of what I had been told by David [Ferrie], that Garrison had the 'goods' on Shaw. Later I met 'Moo' Sciambra, a 'French Quarter resident' also working on the case. And I met the Chief Investigator, a good cop, Mr. Louis Ivon. Ivon and Alcock are both articulate men, as is Mr. Garrison, whom I later met at his home, he having just had an operation.

"Mr. Garrison was not the 'bad boogy man' he has been portrayed to be. And he does not mince words. He says what is to be said, and looks you straight in the eye while he is talking to you…

"While in New Orleans, I ran into old 'cold flames' who didn't seem too pleased to see me. But the most shocking thing that I discovered while there, was the fact that the government had removed almost all trace of my ever having been in that city.  But they 'slipped' up, and a couple of cards were found in various agencies, and gave light to the fact I was indeed in Orleans and that I had indeed been involved in the 'underground' there.

"But things were different now. David had been murdered. Kerry was not in Orleans, but in Tampa, Kerry, you know, the one whos picture was on the cover of Life with Lee Oswalds head super-imposed upon it. Kerry had the little spider like hands and arms and narrow hips, not Oswald, just ask his wife…"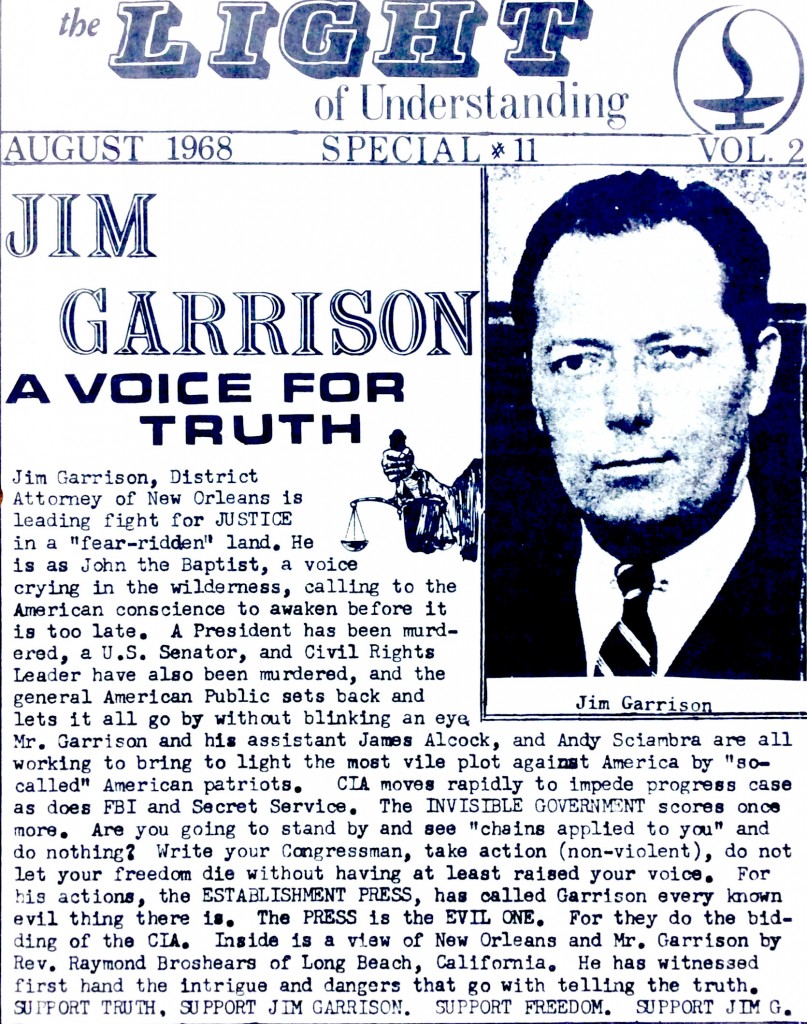 In New Orleans, Garrison and his team took Broshears under their wings, and among those that helped foster the good reverend's cooperation was none other than Barbara Reid, who was an early member of the Discordian Society, and key witness against Kerry Thornley in Garrison's investigation. At one time, Reid even claimed she was the Goddess Eris herself! (You can't make this shit up.)
Among other mind-gobbling allegations, Rev. Broshears informed Garrison's investigators that David Ferrie, Clay Shaw, Lee Oswald and Kerry Thornley (!) were members of a homicidal-homosexual cabal that conspired to kill Kennedy. According to Broshears, he was introduced to Thornley by Ferrie, and claimed he'd had sex with Kerry, and knew well "his slender hips."
While it can't be denied that Thornley indeed possessed slender hips, I've seen nothing to suggest he was gay or bisexual, although he was extremely open minded in regards to sexual experimentation.
Here is an excerpt from Broshears August 1968 deposition:
Q. Do you recognize this man in the picture here?

A. That is the man whom David Ferrie constantly referred to as Kerry Thornley.

Q. And this person here?

A. That is Kerry Thornley.

Q. Where did you meet him?

A. At Lafitte's in Exile. And I don't know what—he always maintained that he was not a homosexual… David [Ferrie] has told me numerous times that Kerry Thornley maintains he is not a homosexual. But I say he is and I say to the whole world if he is not a homosexual why was he in homosexual bars, why if he is not? And his resemblance to Lee Harvey Oswald is rather frightening…
To suggest a resemblance between Oswald and Thornley as "frightening" is a stretch. Unless, of course, Broshears based his observations of this supposed Thornley/Oswald likeness on Harold Weisberg's set of fabricated photos.
Cafe Lafitte in Exile, it so happens, was a landmark French Quarter bar owned by Tom Caplinger, the father of Grace and Lane Caplinger. Grace and Lane were friends with Greg Hill and Kerry Thornley, and it was Lane—according to legend—who helped type the 1st edition of the Principia Discordia after hours at Garrison's office when she worked there as a secretary in 1965. Her sister Grace later changed her name to Grace Zabriskie after launching an acting career in the late 1970s, and is most famously known for her wonderfully weird role of Sarah Palmer in Twin Peaks.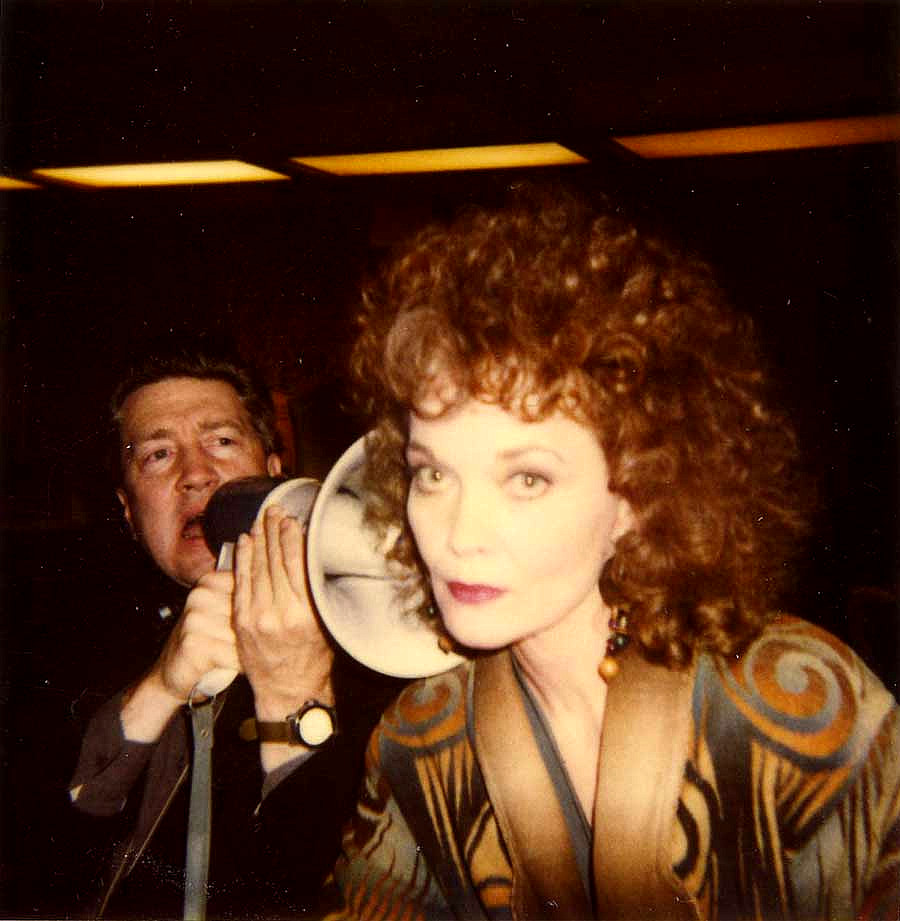 Although Broshears claimed he encountered Thornley in New Orleans in 1965, this timeline didn't jibe with the period Thornley actually lived there—from March 1961 until early December 1963. Newsweek reporter Eric Markowitz placed Broshears in lockup at the Belleville County Jail from July through December '65 which was the same time Broshears was supposedly in New Orleans hanging out with Ferrie and having sex with Thornley's "slender hips."
Researcher David Blackburst interviewed Broshears in the 1970s and discovered further inconsistencies in his story. Although Broshears claimed to have been Ferrie's roommate, another Ferrie roommate stated that he'd never heard of Broshears. When Blackburst questioned Broshears about the layout of Ferrie's apartment, he was unable to describe it accurately, and was just as confused about the layout of the streets in the French Quarter. This suggested to Blackburst that Broshears never actually lived there.00006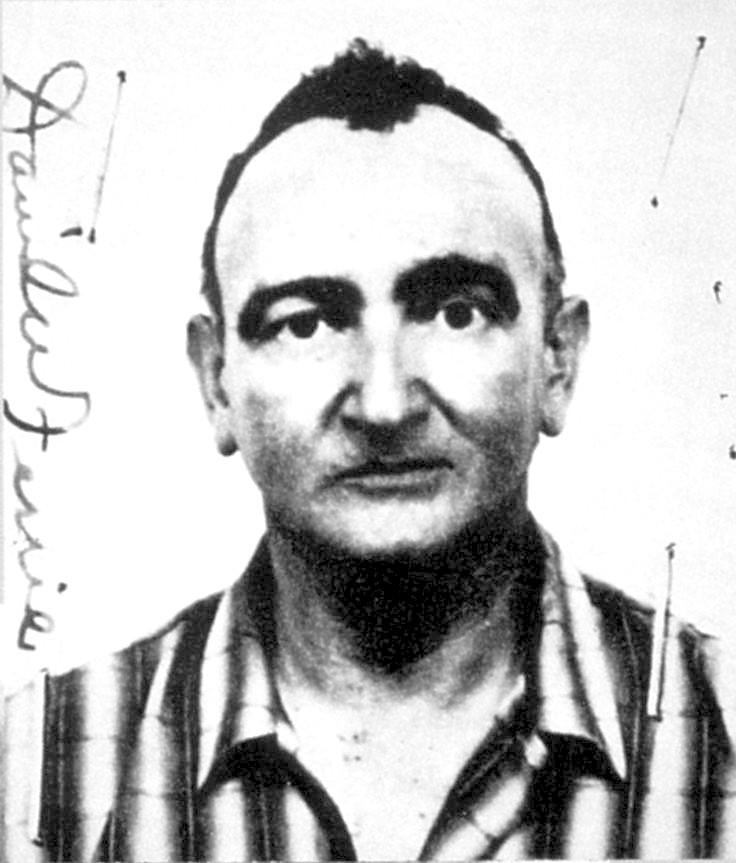 Broshears claimed that on the night he first met Ferrie, the two men patronized a bar catering to the homosexual community, and it was there that Ferrie introduced Broshears to "one of the wealthiest men in New Orleans" who went by the name of Bert and/or Clara. According to Broshears, Bert/Clara was actually Clay Shaw, Garrison's chief suspect.
Ferrie allegedly informed Broshears that he had worked as a CIA contract pilot, and that they (the CIA) had blackmailed him with films of "a sixteen year old boy engaged [with Ferrie] in a homosexual act." This was presumably among the revelations of sexual impropriety that got Ferrie fired from his pilot gig at American Airlines.
Whatever the case, I've seen no documentation confirming Ferrie actually worked for the CIA. The initial source for this revelation was Victor Marchetti, a special assistant to CIA Director Richard Helms. Marchetti claimed that a colleague informed him that "Ferrie had been a contract agent… in the early sixties and had been involved in some of the Cuban activities." Marchetti told author Anthony Summers that "…he observed consternation on the part of then CIA Director Richard Helms and other senior officials when Ferrie's name was first publicly linked with the assassination in 1967." Marchetti's allegations were later contradicted by internal CIA memos, so I guess it's a case of whom you choose to believe. Trust No One.
At the very least, Ferrie was involved in paramilitary training with anti-Castro Cubans in 1961, an operation either directly or indirectly funded by the CIA and funneled through Guy Banister's detective agency. (Banister was another supposed plotter in the JFK dust-up.) This hornet's nest of intelligence agents or assets based in New Orleans (such as Banister) speaks to a nebulous gray area surrounding the Garrison investigation. Garrison and his investigators did indeed stumble upon information pertaining to intelligence agency capers in New Orleans, some of which apparently overlapped with Banister's op, but to make the leap that these activities were directly related to JFK's assassination… is indeed a leap, although certainly not out of the realm of possibility.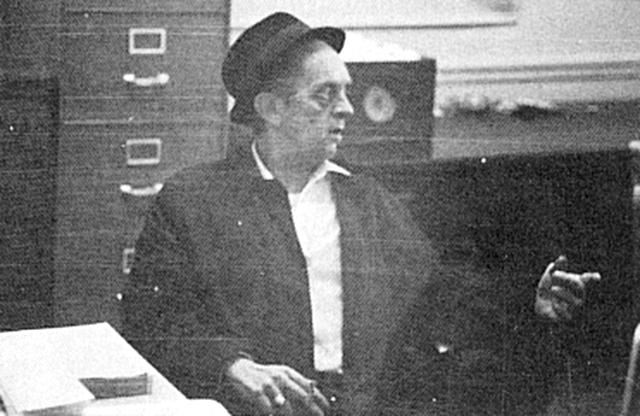 In the same manner that Barbara Reid was the person most responsible for dragging Kerry Thornley screaming and kicking into the Garrison investigation funhouse, the same can be said of a fellow named Jack Martin (aka Edward Stewart Suggs) in his role of foisting David Ferrie into that very same fray.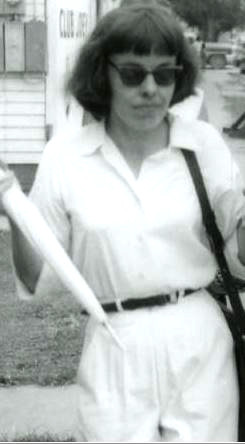 Martin, like Reid, had a unique role in Garrison's mad world; both were "witnesses" and at the same time both worked closely with Garrison's investigators. Although Reid's role was absent from Oliver Stone's JFK, Martin was accorded lofty status, portrayed by Jack Lemmon as a sad sack two-bit private dick who inadvertently stirred up this aforementioned hornet's nest inhabited by the likes of Ferrie, Banister, Shaw and other sinister and supposed spooks. Or at least that's how it was romanticized in the film.
Martin first came to the attention of federal authorities just three days after the assassination, on November 25, 1965, when he was interviewed by the New Orleans FBI field office. At this time, Martin informed the feds that he was a private investigator, and had "…developed considerable information about FERRIE… particularly his homosexual tendencies and the fact that he formerly operated the Civil Air Patrol [squadron]."
Martin stated that Ferrie was an amateur hypnotist, and may have and "planted a post-hypnotic suggestion that [Oswald] kill the President." Martin further alleged that he had visited Ferrie's apartment and "saw a group of photographs of various Civil Air Patrol cadet groups and in this group he is sure he saw several years ago a photograph of LEE OSWALD as a member of one of the classes… he stated that FERRIE conducted military type drills with rifles… and he recalled that FERRIE claimed to have taught these cadets how to shoot. MARTIN stated that he observed in FERRIE's home a number of foreign made firearms and it is his opinion that FERRIE could have taught OSWALD how to purchase a foreign made firearm or possibly have purchased the gun that was shown on television…"
In a follow-up FBI interview on 11/27/1963:
"…MARTIN further stated he considered FERRIE to be a completely degenerate person and it was his opinion that FERRIE is capable of any crime. If was for this reason that MARTIN suspected FERRIE of being involved in the killing of President KENNEDY… MARTIN advised that he considered the possibility that FERRIE had taught OSWALD to shoot a rifle and use a telescopic sight, in that he knew FERRIE taught military training to Civil Air Patrol Cadets and OSWALD was a Civil Air Patrol member…"
On November 28, 1963—the day after Martin's FBI interview—the New Orleans field office reported that their investigation of "allegations against Ferrie stem from Jack S. Martin who was previously confined to the psychiatric ward of Charity Hospital, New Orleans, for a character disorder. Martin is well known to New Orleans office and is considered thoroughly unreliable."00007
Martin later admitted that his allegations against Ferrie were "a figment of his imagination and that he made up the story after reading the newspapers and watching television."00008 Martin blamed his false account on what he called "telephonitis" resulting from excessive alcohol intake followed by blabbing on the telephone.
At one time or another, Ferrie and Martin worked as private detectives for attorney G. Wray Gill, most well known for representing mob boss Carlos Marcello, who many have connected to the JFK assassination. Martin from all accounts was a hanger-on, who apparently both Gill and Ferrie considered a pest. In June 1963, at Gill's direction, Ferrie bounced Martin out of Gill's office in what was termed an "undiplomatic manner." This altercation presumably started a beef between the two men which later resulted in Martin's bout of "telephonitis."00009
When Garrison launched his investigation in late 1966, Martin once again jumped the David Ferrie shark by trotting out his past claims including the allegation that he saw Oswald in Banister's office "two or three times" in the company of Ferrie.
During the early stages of Garrison's probe, Martin was a member of Big Jim's investigative team, although Garrison and Martin later had a rift over paperwork Martin filed with the Louisiana Secretary of State entitled, "Articles of Incorporation of 'Garrison-Intelligence-Agency.'" The intent behind these filings (according to a letter Martin sent to Garrison) was to establish an "independent intelligence force… to render and give aid to Jim Garrison, and to otherwise support him in his efforts…otherwise known as 'Garrison's Guerrillas'… just as we've talked about."
Martin admitted in his letter that he "kited a couple of checks (cause we were broke) to get these papers filed." In the upper right hand corner of Martin's letter, Garrison wrote: "Spoke to J.M. [Jack Martin] 12/3/67. Must be abolished." Reading between the lines, it can be assumed that Garrison instructed Martin to cease and desist with this Garrison's Guerillas caper, then further distanced himself from Martin by kicking him off the JFK investigation team.00010
In On The Trail of the Assassins, Garrison described Martin "as a quick-witted and highly observant, if slightly disorganized, private detective." However, Garrison confided to LIFE Magazine's Richard Billings that Martin was "an undependable drunk and a totally unreliable witness."00011
Martin's view of himself was in a more heroic vein. He once described himself as an "Author, former newspaperman, professional soldier, adventurer, and philosopher."
Martin, it turns out, had a long and checkered rap sheet that included the charge he was a back-alley abortionist in the early 1950s going by the name of Dr. Suggs. Martin's criminal history is documented here by Dave Reitzes.
While the preponderance of Martin's claims were sketchy as all get-out, his allegation that Ferrie and Oswald had been associated in 1955—to one degree or another—is one that stuck. In this regard, Ferrie and Oswald had been in contact on no less than four occasions during the period Ferrie served as Commander of the Civil Air Patrol (CAP) squadron in New Orleans. How significant these meetings were, and how well the two men actually knew one another, is a matter of conjecture. A lot of assassination buffs got their panties in a perpetual twist when the photo below surfaced of Ferrie with Oswald and some other CAP cadets during training exercises in 1955.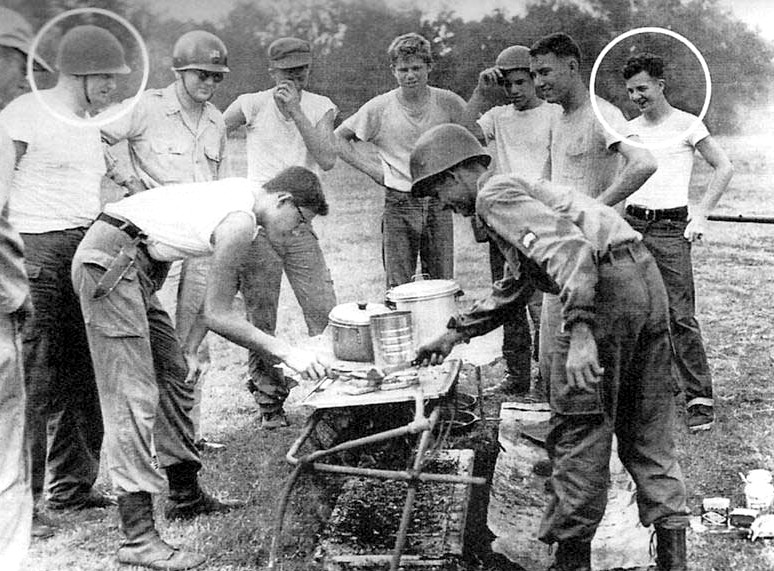 Whether or not Ferrie was grooming Oswald to become a future assassin, he was indeed one sketchy dude involved in a number of hinky activities. One of these endeavors concerned a group of young men Ferrie organized called—of all crazy things—"Omnipotent."
The existence of Omnipotent was revealed in a October 30, 1961, FBI memo forwarded to the U.S. Customs Service, and the U. S. Bureau of Narcotics, concerning an informant's tip that Ferrie had organized a group of young men and had "been holding something over the heads of the boys in this group and…is keeping them doped up with narcotics, liquor and with hypnotism…"
The FBI memo went on to state that "the members of that organization [Omnipotent] had to swear allegiance and obedience to a 19-year-old or 20-year-old boy, and that the purpose of this organization was to train people concerning what they could do in the event of an all out attack against the United States…" Read the Omnipotent memo here!
It may appear I've gone a bit far afield with this Martin-Ferrie-Omnipotent rabbit hole, but I felt some background was necessary before launching off into our next Rev. Broshears installment that will feature, once again, Messrs Martin and Ferrie, along with a whole host of other curious characters that have been identified by author Peter Levenda as the "Wandering Bishops."
Thanks to Carmine Savastano of the Neapolis Media Group for giving me a heads-up about David Ferrie's Doomsday Cult!


---
00001 http://www.glbthistory.org/
00002 Eric Markowitz, "The Most Dangerous Gay Man in America", Newsweek, February 2, 2018.
00003 Ibid.
00004 October 16, 1968 CIA memo. FOIA document 1361-500)
00005 Jaffee, Steve. "Ferrie Confessed His Involvement In John Kennedy Assassination Plot. Los Angeles Free Press. August 5, 1968.
00006 http://www.jfk-online.com/dbraybropost.html
00007 Warren Commission Report page 208.
00008 Warren Report Page 202.
00009 Lambert, Patricia; Lambert, Patricia (2000-09-26). False Witness: The Real Story of Jim Garrison's Investigation and Oliver Stone's Film JFK (Kindle Locations 5732-5736). M. Evans & Company.
00010 Ibid (Kindle Locations 6768-6776).
00011 http://mcadams.posc.mu.edu/ripples.htm