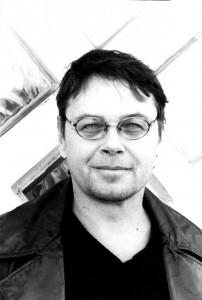 Not only is this site dedicated to those trail blazing Discordians who put Eris on the map—which is not the territory, btw—but also to those who have carried the torch forward spreading the gospel of Goddess as well as exploring many other of those illuminating landscapes the
Early Discordians
traversed, including
RAW
(in cahoots with
Tim Leary
) and their shared explorations of Space Migration, Intelligence Increase, Life Extension (SMI
2
LE) and the
Eight Circuit Model of Consciousness
.
Antero Alli is one such adventurous spirit who has advanced RAW's work another step (or two) in his books and films, many of these focusing on the Eight Circuit Model, which if you need a primer on you can check out this series of youtube vids.
Somewhere along the way Antero embraced Discordianism, and after becoming a card carrying Discordian Pope he started two new religions of his own: Confusionism and The Church of Fred Mertz.
In the late-70s and early-80s, RAW hosted Discordian salons at his Berkeley hills home that Antero attended along with the likes of Discordian Society founder Greg Hill. At one such salon, Antero recalled Hill whispering to him: "If dogma means absolute belief in anything, then katma probably means relative disbelief in something."
During this period, the budding young writer Antero mentioned to RAW that he was working on a book concept (Angel Tech, published in 1988) that would take Leary's theories and put them into practice by creating rituals revolving around the 8 Circuits. Concurrently RAW was working on a similar book that would employ a series of exercises to activate the Circuits (Prometheus Rising, 1984.) Alli has continued to navigate these neural networks with The Eight-Circuit Brain, 2009. Part of Antero's method of exploring these realms includes a Tarot Deck he began developing in the early 1980s.
When I first got my hands on the Discordian Archives, I came across one such deck—hand drawn by Antero—which he'd apparently given to Greg Hill during one of their Discordian salon encounters, and of course it seemed only right that I should return the deck to Antero, who had all but forgotten about this long ago relic—or that he had even given it to Hill.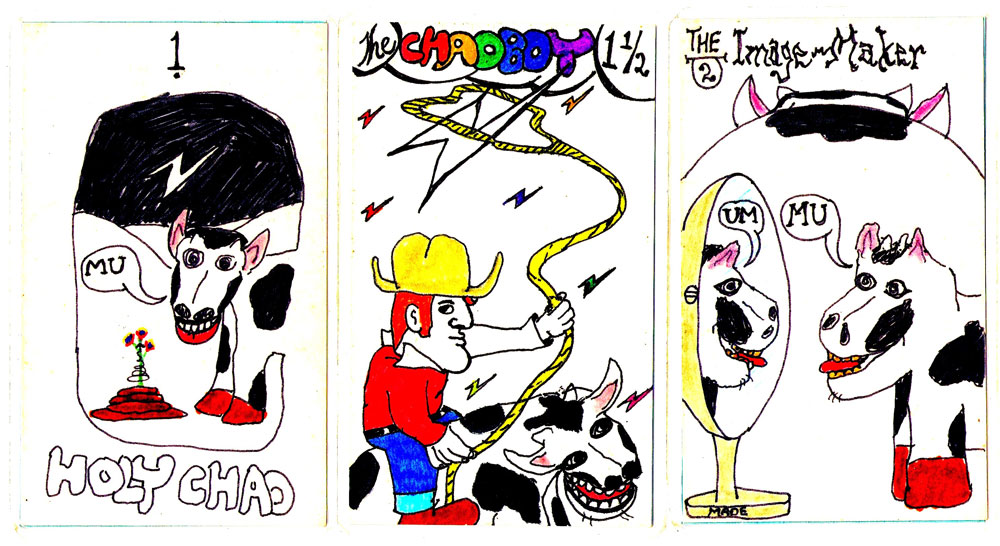 Antero and his wife Sylvie have further refined this Tarot Deck concept with The Vertical Oracle comprised of an instructional manual and Tarot Deck "designed to incite creative responses to everyday real life quandaries. The ageless archetypes—Magic, Death, Rebirth, Ritual, Chaos, Hope, Synchronicity—are given a 21st century context for inspiring more meaningful connections between our vertical spiritual sources and the horizontal realms of the out-there material world."
You can find out more about the always evolving and perpetually prolific Mr. Alli at http://www.verticalpool.com.