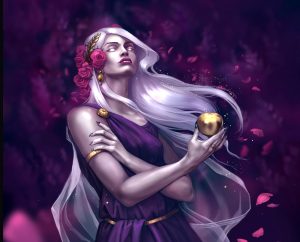 This month's intense Eris of the Month found on the Camp half-blood fanon Wiki.
As the site explains, "The Eris Cabin is the cabin that houses the children of Eris/Discordia, Greek/Roman goddess of strife, spite, discord, and chaos."
Send us your Eris of the Month Club submissions (more info here) by using the form at the bottom of The MGT. page.