This just in from
Bob Newport
aka Rev. Hypocrates Magoun:
"For those of you who might have any interest at all into the personality of our PolyFather [Greg Hill], I am transcribing here a few poems that have recently turned up in a friend's basement. Note: Original spellings by your PolyFather, not the transcriber. Rev. Hypoc."
---
TO THE HUMAN RACE
Hurry thru Hell,
on your false footed steed.
Ashining in brilliant chrome.
Blunder thru flames,
draw wisdom form naught,
Mark a well lighted path in the void. 
Dance, human, dance.
Gregory H. Hill 
7-61 N.O.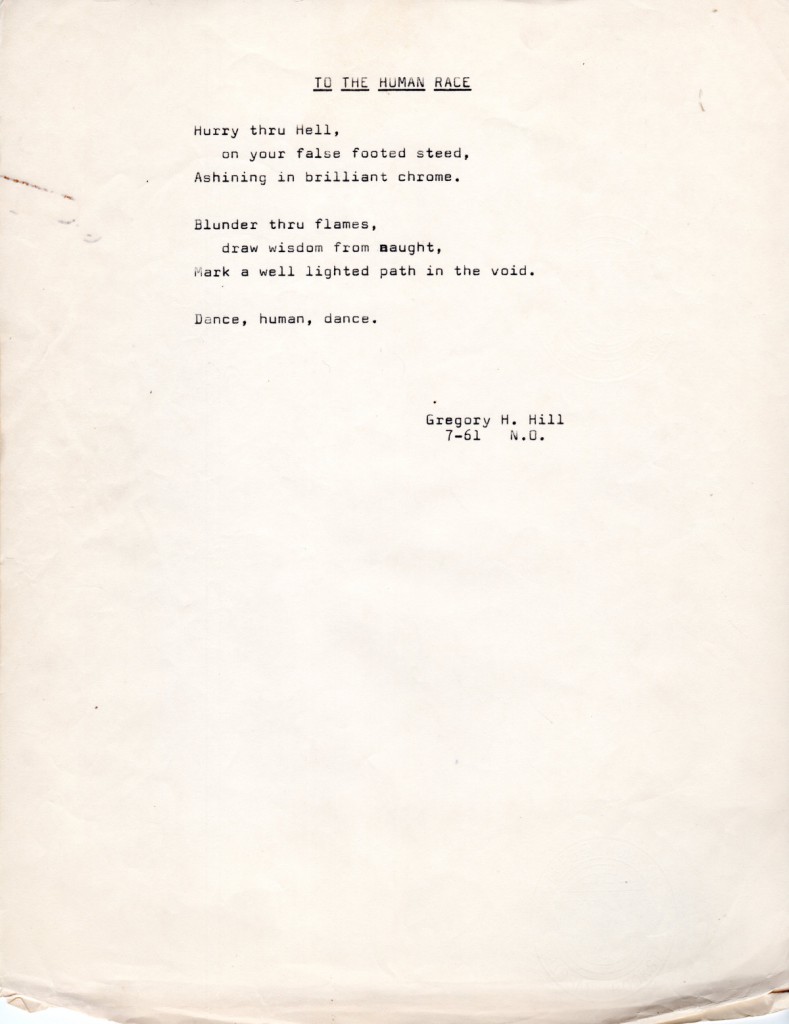 ---
SYNDROME
Oh look into the stars, I say,
See all things beyond, I say,
so Grand and ah, so Bright.
Discover all, so that I say,
See all things profound, I say
devour Sadful Night.
The light! I scream, do help, I say,
Things around do play, I say,
with Me, my god; the Light.
"All will be well, doth let me now,"
Sayeth old physician,
"but bleed you son. 
All will be well."
Gregory H. Hill
3-62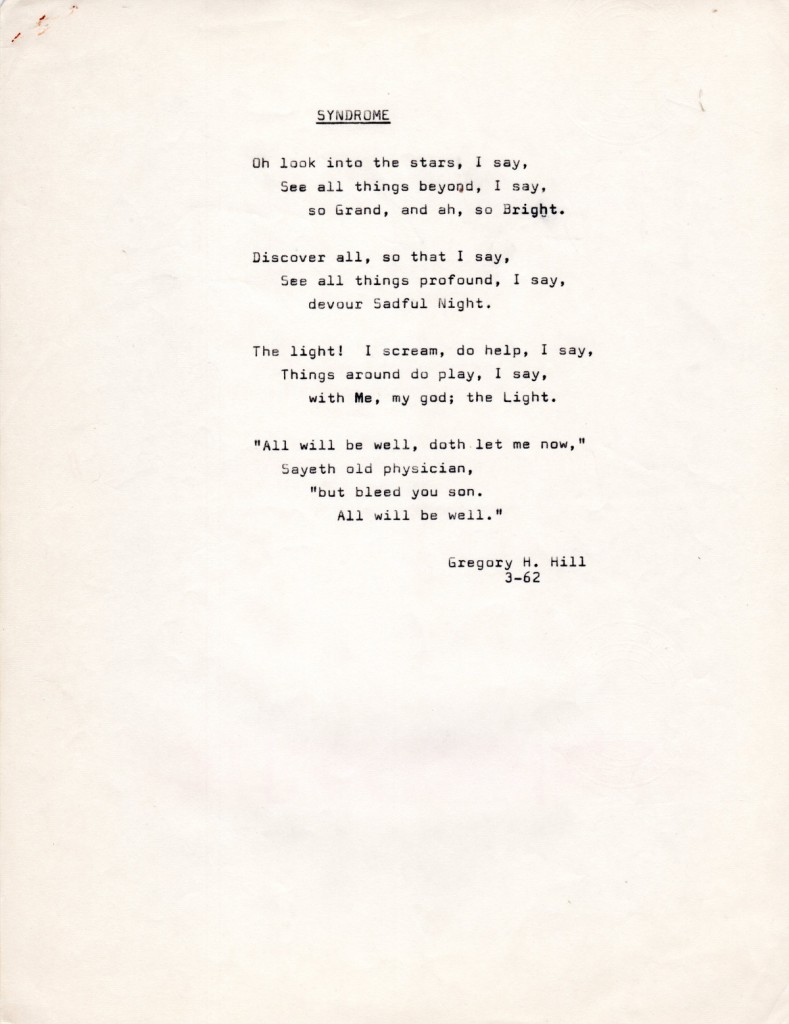 ---
EGO IPSE SOLUS SUM
I lay my pen to paper,
Driven by a soul incomprehensible,
And thoughts from the depths of a
mind unknowing.
A self much too tired for its years–
So, so young in years.
Yet lonely and in despair,
Silently groping for a shred of 
reality other than its own indescribable
existance.
Confusion reigns in this frustrated mind,
Like an omlette make of oil paints.
My windows are colored–I sense it–
but I have no others.
Is there a door by which I may leave?
Is there a place to which leaving is desirable?
And, finallly, from whence would I be leaving?
And why?
Like an omlette of oil paints ever stirring,
Ever swirrling, Ever mixing.
Chaos to shaos, only the variety keeps me going.
Gregory H. Hill
1-63



---