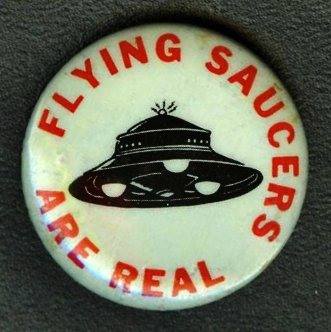 Discordian Society founder
Greg Hill
remained interested in UFOs over the years, as revealed by clippings on the subject discovered in
The Discordian Archives
. In this regard, I suspect Hill's interest was more concerned with the phenomenon's sociological implications as opposed to any particular belief system (BS) he held in regards to whether UFOs were "real."
Kerry Thornley, however, claimed that UFOs originated from below West Virginia, a notion he once shared with fellow Discordian Louise Lacey aka Lady L., F.A.B. (Fucking Anarchist Bitch.)
West Virginia—it should be noted—was a hotbed for high strangeness throughout the 1950s and 60s, first with the famous Flatwoods Monster sighting and then a series of UFO reports occurring in and around Point Pleasant, West Virginia during the same period as the fabled Mothman sightings reported by Fortean journalist John Keel in his classic The Mothman Prophecies.
How Thornley latched on to this West Virginia-UFO theory, I'm not quite sure, but by the mid-70s he began to connect man-made Nazi UFOs to the string of political assassinations of the late-60s as documented in an excerpt from a December 6th, 1976 letter sent to Greg Hill:
"The Nazis invented flying saucers during WWII and the assassinations and terrorism seem to have been part of an angry publicity stunt to bring to the world's attention the engine in the UFOs, which uses no fossil fuels or uranium, but relies on electromagnetic principles to generate cheap, clean energy from the ions in the air or something. Gary Kirstein gave me all the hints I needed to put this thing together years ago, but I did not integrate them.

"See what I mean? It even gets weirder than that—at least more elaborate. But you get the idea. I'm a pawn in some stupid game of conspiracy politics.

"The outfit of Nazis who murdered JFK, MLK, RFK, and Tate were working for is a defense industry security agency called Defense Industrial Security Command (DISC). Hail Eris! An incredible amount of secret society terrorism within the Intelligence Community seems to have been carried out in the name of the Discordian Society.

"…It is possible I have a radio in one of my tooth fillings, installed by the CIA at Atsugi, and that I have dreams which are transmitted to me by the Nazi Shambala. It is also possible that both the CIA and DISC thought they had the transmitters for me and intended to use me, each to trick the other, in an abortive plot to overthrow the government. If this is the case, then I would appear to be a humanoid robot for freedom… You don't have to believe this, but I am sincere, and it is one of the few premises that explains most of it…"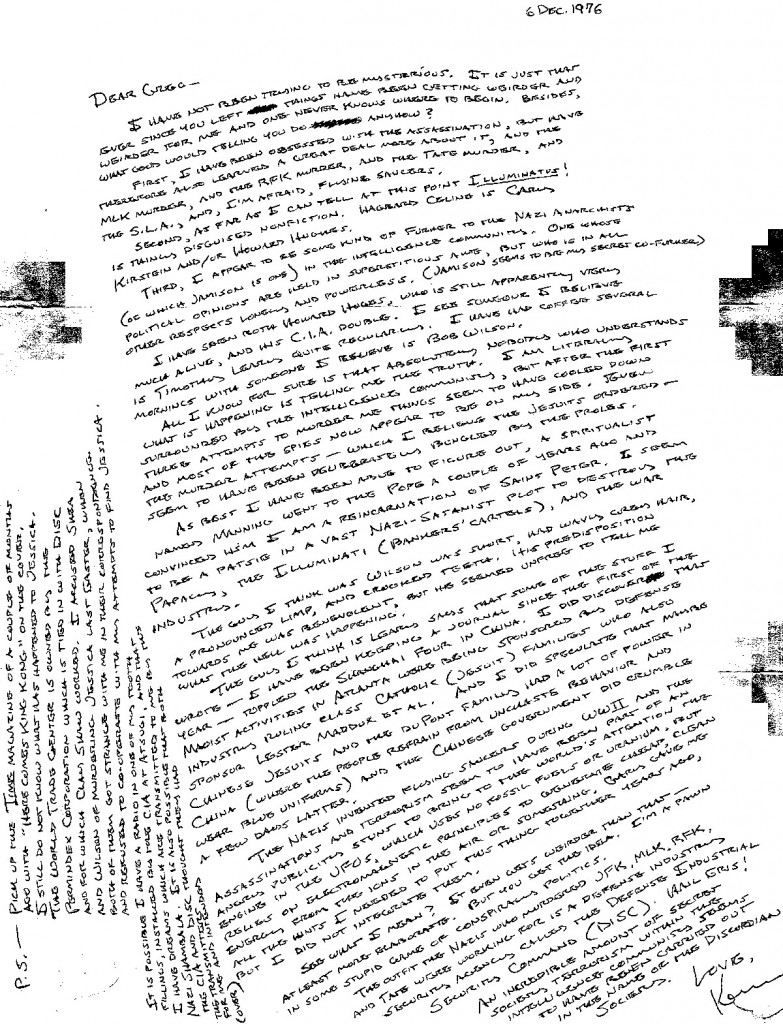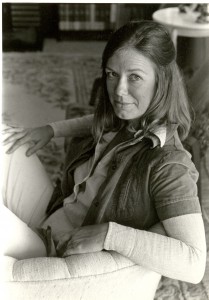 As for Louise Lacey, she witnessed a couple UFO sightings over the years, the first occurring in Texas as a child, and the second—and most mind-blowing—in Berkeley, California in the late 1970s, as recounted in this audio clip taken from an interview with yours truly.
Listen below,

or if that doesn't work for you, download the MP3.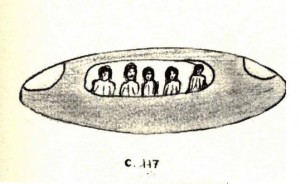 I recently came across a UFO incident description with accompanying illustration at Albert Rosales's very groovy Humanoid and other strange encounters facebook page that looks a helluva lot like whatever it was Louise witnessed. (Hail Eris!)
Here's the description from Humanoid and other strange encounters:
Laughing humanoids, France 1959

Location. Aubagne Bouches du Rhone France
Date: end of October 1959 Time: 1800

Miss Moulet, 45, was hanging out her washing in the twilight, with her 3 children, when she saw an egg-shaped object descend silently, to hover just above her. Through a wide triangular window in its front, strongly illuminated, she could see about 20 persons, tall, with wavy blond hair and very light skin, wearing white suits and short sleeves. They were smiling or perhaps laughing at her. The air became very cold. After 10-15 minutes the object took off again, disappearing in 2 or 3 seconds, leaving a slight trail.