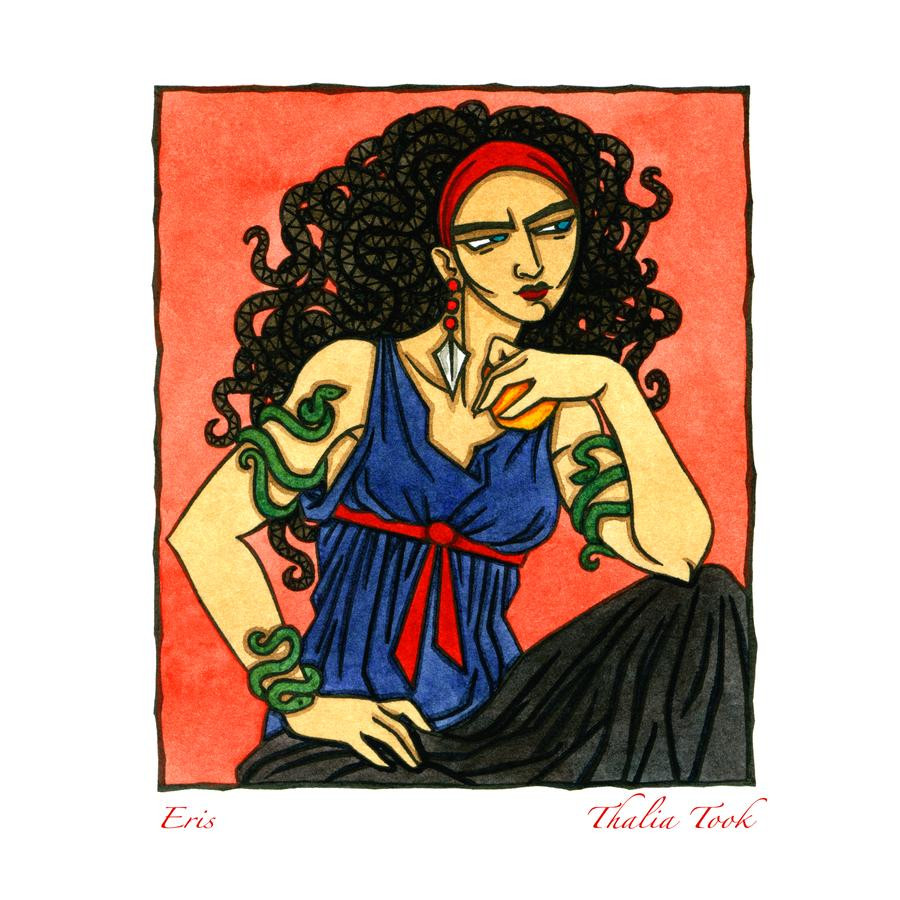 Here's a great pen and ink with watercolor Eris by artist Thalia Took found in the A-Musing-ing Grace Gallery.
You can find prints at deviantArt and greeting cards through Zazzle.
Send us your Eris of the Month Club submissions (more info here) by using the form at the bottom of The MGT. page.