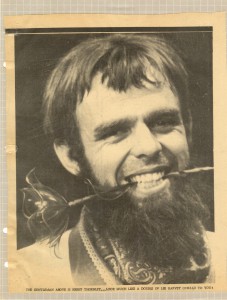 November 22nd commemorates a lot of things here at Historia Discordia, including the date we first launched this site—on
JFK Assassination Day
, no less!—an event forever after ingrained in Discordian mythology. And although we would never be so bold as to suggest that Eris had a five fingered hand in orchestrating the Killing of the King, it nonetheless appears that in some way or another our Goddess of Perpetual Chaos was responsible for the torrent of high weirdness that engulfed
Kerry Thornley
's life after meeting
Lee Harvey Oswald
in the Marines, then afterwards encountering a couple of shadowy
JFK
assassination conspirators in New Orleans. If that wasn't enough,
Jim Garrison
claimed that Thornley was a CIA agent who masqueraded as Lee Oswald and also pronged Oswald's wife, Marina. For more on this mind-blowing caper check out
Caught in the Crossfire: Kerry Thornley, Oswald and the Garrison Investigation
.
Discordianism—for good or ill—will be forever linked to this dark day in American history. Like a chaos magician reaching down into his top hat-rabbit hole, the Discordian-JFK Assassination landscape is inhabited by Playboy magazine bunny ears, Ozzie Rabbit (Oswald's nickname), Echo and the Bunnymen (see JMR Higgs' KLF: Chaos Magic Music Money), a certain pooka named Harvey ("How are you, Mr. Wilson?")  as well as Bugs Bunny's role as a Discordian Society patron saint. I could explain all of these Discordian-Bunny-JFK assassination associations, but that would be like trying to explain a complicated joke disguised as a religion.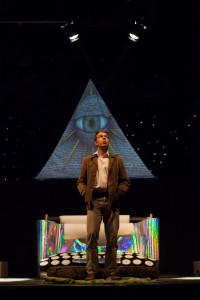 11/22 is one of those magic, yet chaotic dates on the Discordian Calendar when the Eristic (as well as Aneristic forces!) come together to perform a triple whammy of sorts, and this year is no exception as Daisy Eris Campbell premieres her much anticipated Cosmic Trigger Play on this very day (11/22) in Liverpool, England at the Camp and Furnace, which looks like a very cool venue where I plan to hoist a pint or two and then slip into a Liverpudian accent.
To complete this Erisian Triple Whammy (the first anniversary of the Historia Discordia website coinciding with the premiere of the Cosmic Trigger Play), I'll be a guest on Coast To Coast AM with weekend host Richard Syrett to discuss Caught in the Crossfire. And to confuse matters even more (Hail Eris!), my C2C interview—although slated for November 22rd—won't actually air until the 3rd hour of the program, the witching hour, midnight 11/23. Appearing in the 3rd hour of C2C seems apropos in that it relates to the theories of that late great conspiracy sleuth James Shelby Downard who proposed that JFK's assassination was orchestrated by high level Freemasons to occur along the 33rd degree latitude as a part of a death ritual ceremony known as The Killing of the King with the numbers 3 and 33 repeated throughout.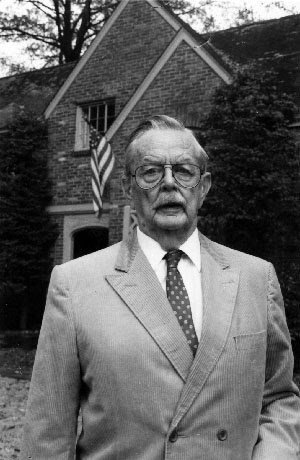 In Masonry there are the three mystical steps or degrees: The Apprentice, Fellow Craft, and Master Mason. The third degree of Master Mason pertains to symbolic Death and Resurrection and the ceremonial Killing of the King. To this end, 11/22 (11 + 22=33) signifies (maybe) a Masonic triple whammy, as 33 is the highest degree in Freemasonry. Dealey Plaza—situated near the Trinity River—was the site for the first Masonic temple in Dallas. Kennedy's ill-fated motorcade was just about to pass through the Triple Underpass when three shots rang out, wounding Kennedy twice and Texas Governor John Connally once.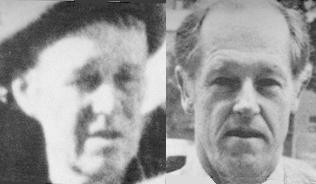 The 3rd Degree of Freemasonry tells the legend of three "unworthy craftsman"—Jubela, Jubelo and Jubelum—who murdered Hiram Abiff, the architect of Solomon's Temple. Similarly, three tramps were arrested in Dealey Plaza, then afterwards released. One of the tramps was later identified as E. Howard Hunt, who Kerry Thornley later came to suspect as being one of his MK-ULTRA handlers.
On the afternoon 11/23, I'll be speaking at the Find The Others Conferestival, along with other such illuminaries as Robert Temple (author of The Sirius Mystery), Daisy Eris Campbell, John Higgs and Robin Ince.
The number 23—as sumbutnotall of you may be aware—is yet another holy Discordian number (2+3=5) which in turns relates to the Discordian Law of Fives, so I think we should have all our bases covered. And although I might have taken the steam out of my so-called Discordian Triple Whammy by not actually appearing on C2C on 11/22, I will be on Clyde Lewis' Ground Zero Radio on 11/21, although for me it will actually be 11/22 (at the illustrious hour of 4am!) calling in from my hotel room in Liverpool, which further illustrates the quantum mechanical nature of the universe where I can travel back in time from the future to appear on a radio show in the past!
And, of course, 11/21 also has its place inDiscordianism as 1+1+2+1=5!