One of
Greg Hill
's more colorful correspondents was a self-styled hippie psychedelic superhero named Silver Blade (aka Tom Nolan) whose adventures were first chronicled in this
Los Angeles Free Press
article from 1969.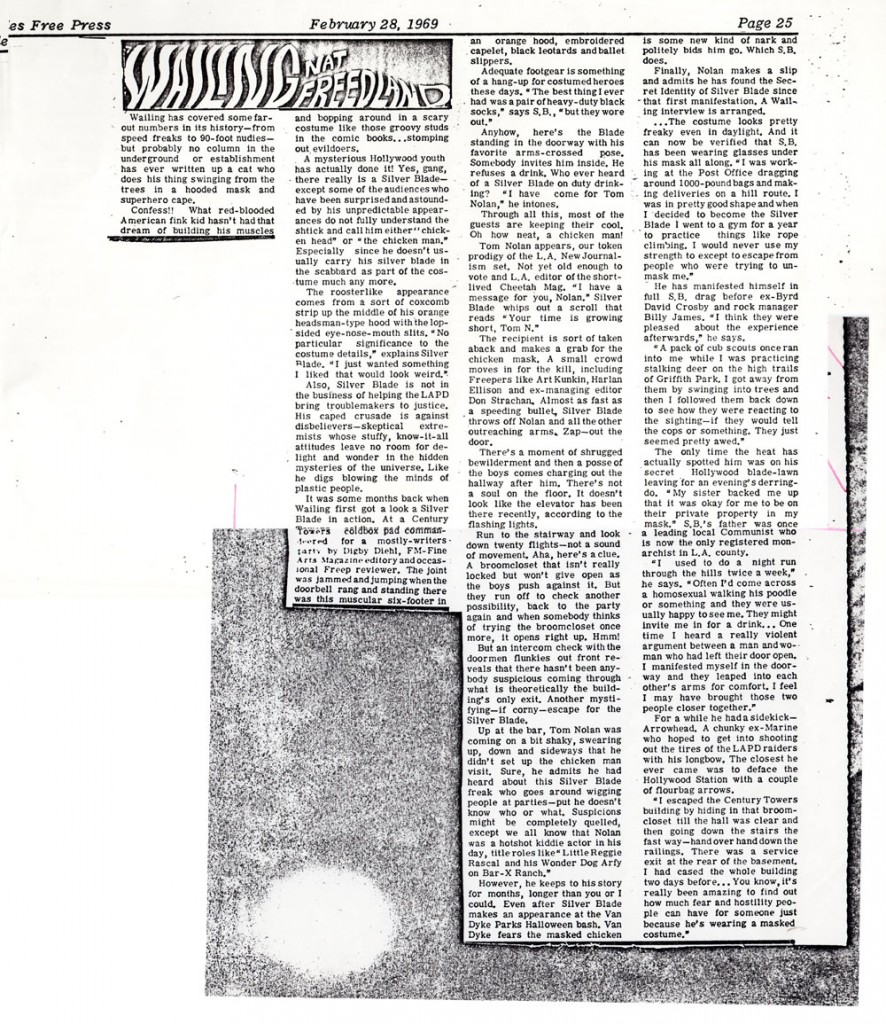 In Silver Blade's postcard to Greg Hill he says that "The Blade is not Nolan, he is Mason"—which can only mean that a Freemasonic conspiracy was behind all this mischief! Silver Blade also says this information is confidential, so all of you reading this now are sworn to secrecy.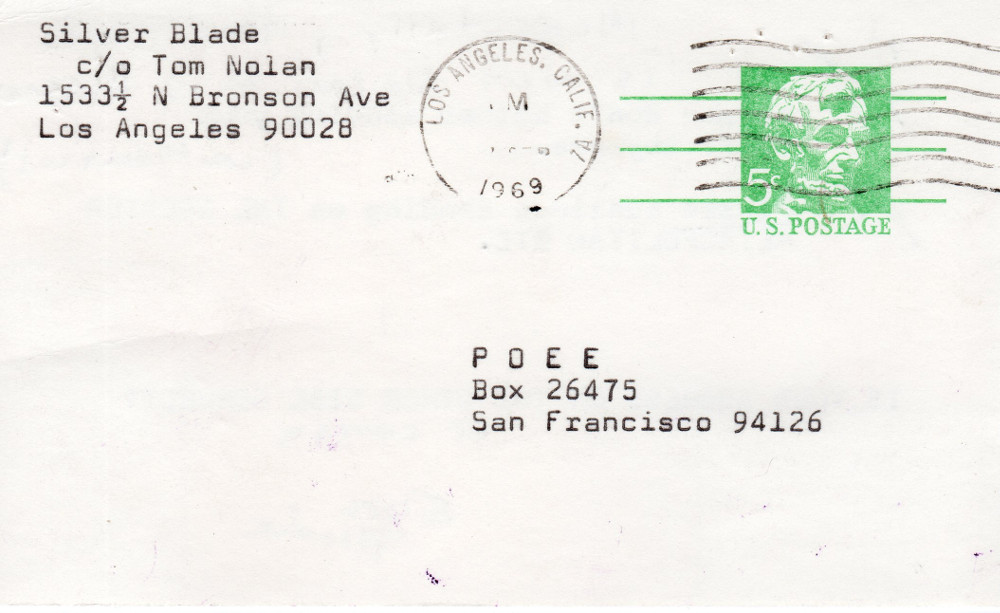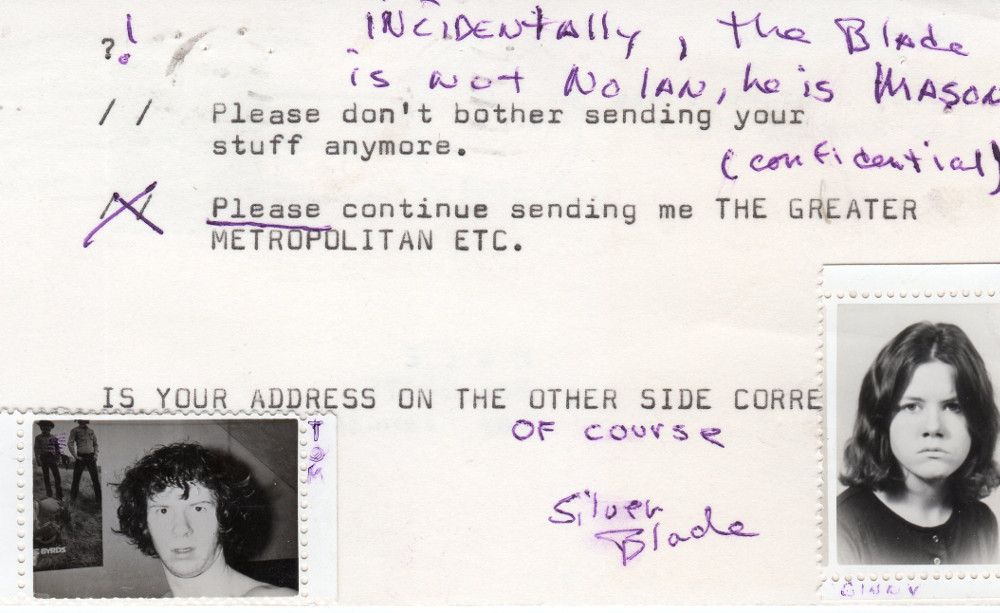 The Blade—or Nolan or Mason or whoever he actually was—asks if the "address on the other side" is correct which is kind of a weird statement because if it was incorrect then it would have never made it to Greg Hill in the first place and Hill wouldn't have been able to confirm it yay or nay.
Curiously, Silver Blade requests that Hill not send him anymore stuff. However, he still wants to receive the Greater Poop newsletter.
That Silver Blade—whoever he or she was—was one weird dude or dudette.