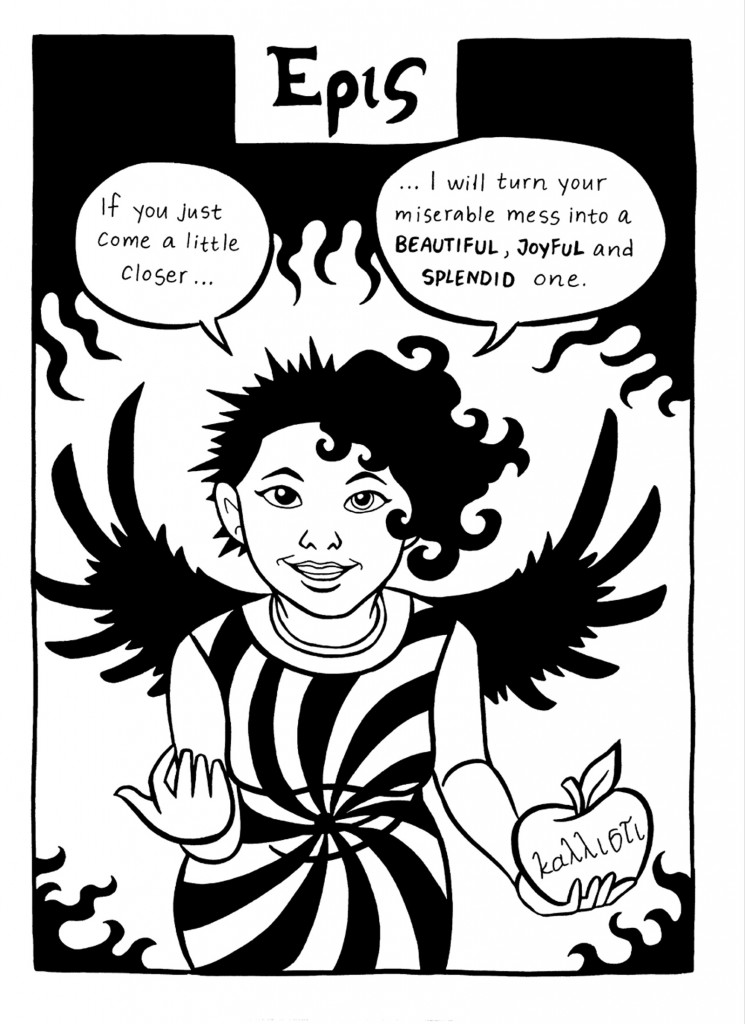 A found Eris via DeviantArt user A-gnosis who describes the Eris art thus:
My version of Eris, the Greek goddess of chaos and confusion. She's more inspired by Discordianism than by the Greek myths, but she exists in the same universe as my other versions of the Greek gods.

She is very misunderstood and disliked by most of the other gods, since they don't recognize that chaos, discord and confusion sometimes can be positive qualities.

The thing that she says is taken from Principia Discordia, a handbook that is said to "teach you how to turn your miserable mess into a beautiful, joyful, and splendid one".
Send us your Eris of the Month Club submissions (more info here) by using the form at the bottom of The MGT. page.