In the following video snippet taken from
Rev. Wyrdsli
's 1992 interview,
Kerry Thornley
discusses
Zenarchy
and the poem "Illuminati Lady," which
Robert Anton Wilson
and
Robert Shea
described in
Illuminatus!
as "an endless epic poem which you really ought to read." Of course, they gave no indication how one would go about doing so.
https://www.youtube.com/watch?v=vtCl5sL4FOQ
Portions of "Illuminati Lady" originally appeared in the underground mag St. John's Bread Wednesday Messenger around 1970—although no one has really seen it since then—and as Kerry mentions in the video clip, he lost track of the manuscript somewhere along the line.
But fear not, fellow Discordians, Greg Hill filed away a copy in The Archives, which at some point we'll no doubt release in book form for your possible reading pleasure!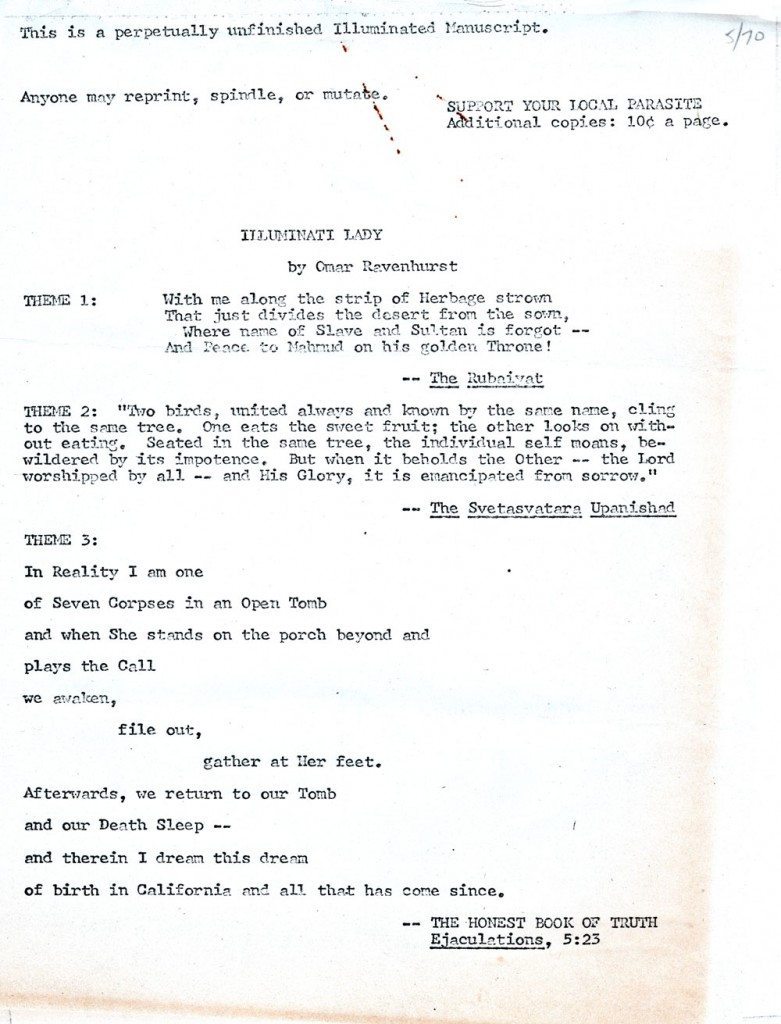 ---

KERRY THORNLEY VIDEOS
VIDEO: Kerry Thornley Discusses Zenarchy and Illuminati Lady
VIDEO: Kerry Thornley on the Birth of Discordianism