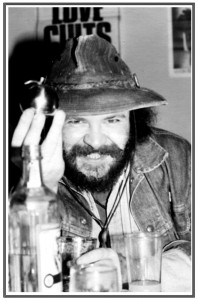 A couple years ago or so, our dear friend and fellow Discordian,
Roldo
, gave us the OK to post a PDF of
Goetia Discordia: Kerry Thornley's Illustrated Book of the Demons of the Region of Thud
, a
Thornley
-Roldo collaboration from the mid 1980s.
In 2017, Roldo came out with a new and improved version of Goetia that was published by Bathtub Books, and which apparently sold like hot cakes (or hot dogs) and is no longer available in its corporeal form.
That being the case, Roldo recently released this Bathtub Books PDF version of Goetia for your possible downloading pleasure!