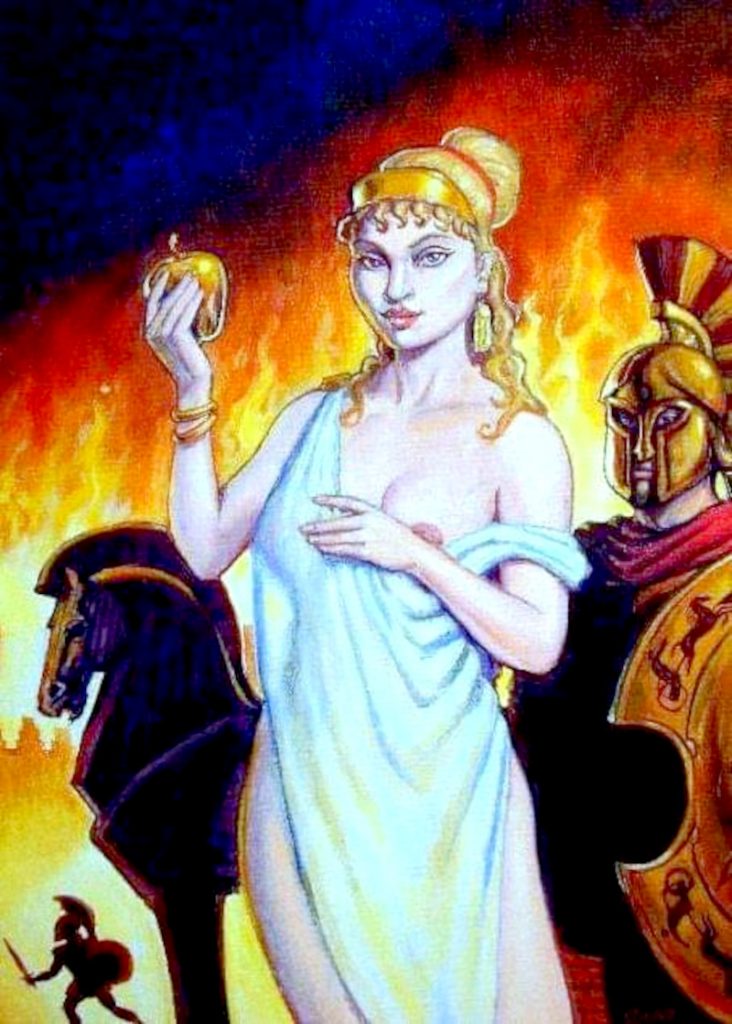 Anonymously submitted entry for June Eris of the Month 2021.
A burning Troy, the Trojan Horse, and a bad-ass nipple revealing Eris. Ah, when times were simpler.
Send us your Eris of the Month Club submissions (more info here) by using the form at the bottom of The MGT. page.