In his monograph
Notes of a Neon Gringo
,
Kerry Thornley
wrote:
"When Robert Anton Wilson printed up letterheads for the Bavarian Illuminati, they carried the notice: 'Safeguard this letter; it may be an important historical document.' That was very much how I felt about my first little notebook, penned in 1975. I had just begun to figure out how I was involved in the JFK assassination—in a way related only indirectly to my service in the Marines with Oswald—and I felt I was recording important facts for posterity. These ranged from license numbers of cars that seemed to be following me to suspicious characters, besides me, who hung out in Plaza Drug Store in Atlanta, to nearly lost memories of conversations in the three years leading up to November 22, 1963."
—Notes of a Neon Gringo, Kerry Thornley, Pretzal Press, 1987
The first iteration of Kerry's writings related to his so-called "involvement" in the JFK assassination started, as noted, in 1975, and it was Greg Hill who ultimately brought some order to this chaotic process (order out of chaos) by compiling Kerry's various letters, memos, journal entries and affidavits into the collection titled Thornley/Oswald.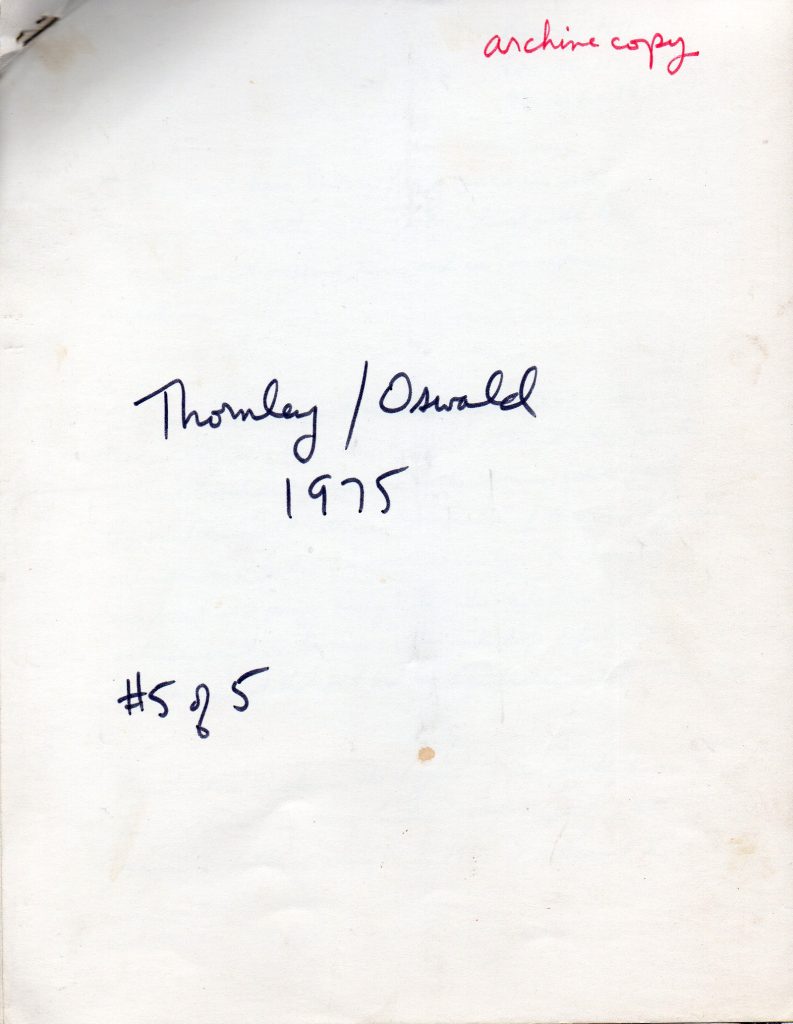 After receiving a copy of Thornley/Oswald (download a PDF of the manuscript here), Kerry sent Greg the following letter: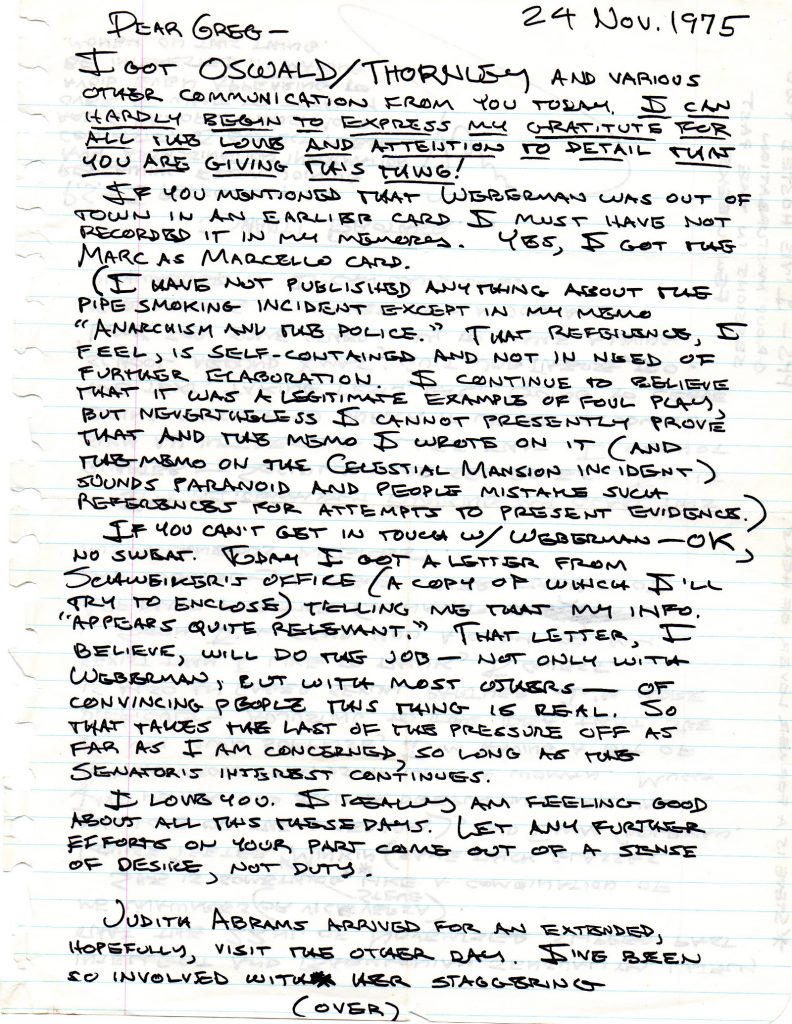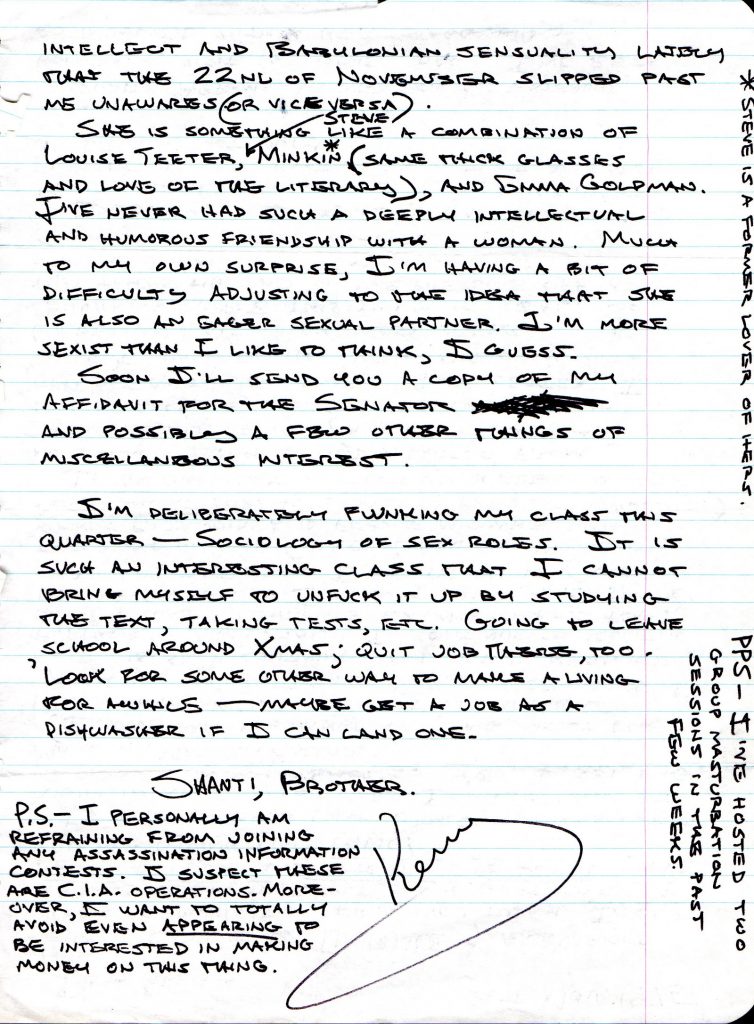 In the letter, Thornley mentions his love interest at the time, Judith Abrams, later identified in Robert Anton Wilson's Cosmic Trigger I as one of the Early Discordians. Also mentioned was one of the more colorful characters to emerge from the 1960s counterculture, A.J. Weberman, a notorious yippie activist and dumpster diving Dylan-documentarian, otherwise known as the foremost "Dylanologist" of his generation—at least in his own estimation.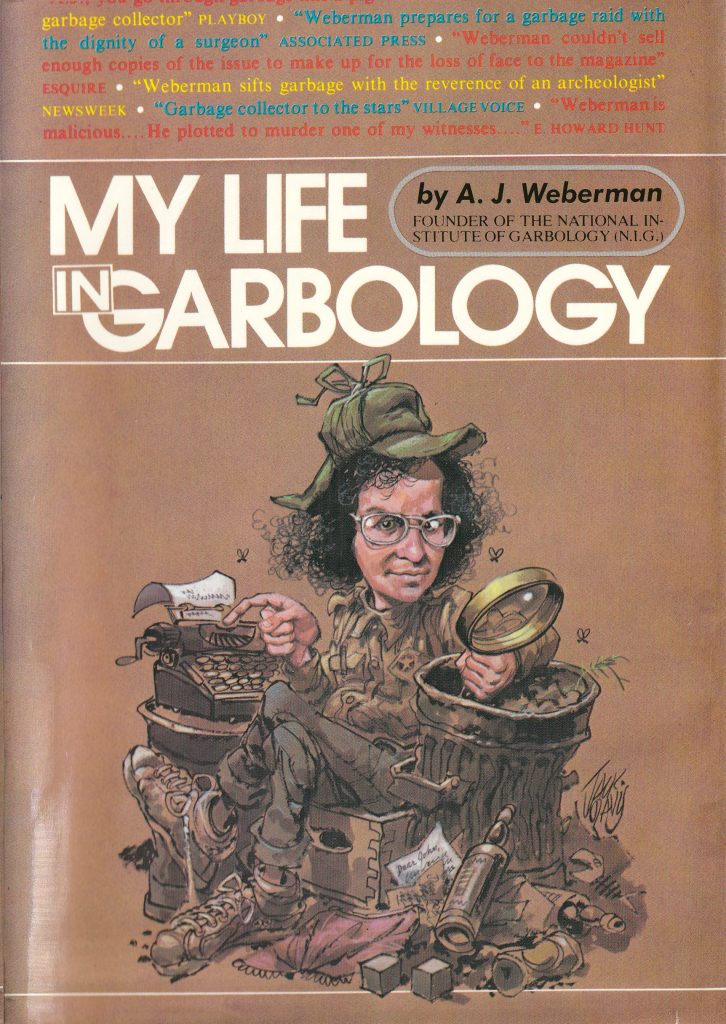 Weberman's initial claim to fame (or infamy, as the case may be) started on a lark one night when he was passing by Dylan's Harlem townhouse and the thought struck him that he might be able to find some interesting material by sifting through Mr. Zimmerman's garbage. Thus began Weberman's adventures in Garbology. According to My Life in Garbology:
"Garbology, as we know it today, is the study of human personality and contemporary civilization through analysis of garbage, or 'garbanalysis.' The basic premise is 'You Are What You Throw Away.' Garbage is a macrocosmic reflection, a mirror on life. The unassailable reality is that every living being makes waste. Excretion is both natural and universal, a process in which all lifeforms participate; the more sophisticated the organism, the more sophisticated the waste it produces…"
Part of Weberman's dumpster diving proclivities brought him into proximity to the Watergate Break-In caper, and by the early 1970s he had shifted his focus from collecting Dylan's garbage to, among other things, investigating the JFK assassination and its possible connection a couple of the Watergate burglars, namely E. Howard Hunt and Frank Sturgis.
Greg Hill was living in NYC during this period, and during a visit from Thornley the duo came across a Yipster Times article authored by Weberman that included a photo of E. Howard Hunt comparing him to one of the three mystery tramps picked up Dealey Plaza in the aftermath of the assassination. Kerry recognized Hunt as possibly the same person he'd met in New Orleans in the early 1960s, who went by the name of Gary Kirstein, and who Kerry suspected had been involved in Kennedy's assassination. Weberman's evidence that Hunt was one of the mystery tramps was later expanded upon in Coup D'état in America: The CIA and the Assassination of John F. Kennedy co-written with Michael Canfield.
Previous correspondence between Hill and Thornley (discovered in the Discordian Archives—though I can't lay my hands on it at the moment!) included a back and forth about getting in touch with Weberman, presumably in the prospect of learning more about what he knew about Hunt's alleged role in the assassination. Ultimately the connection between the two was made, and Weberman sent Kerry the following letter: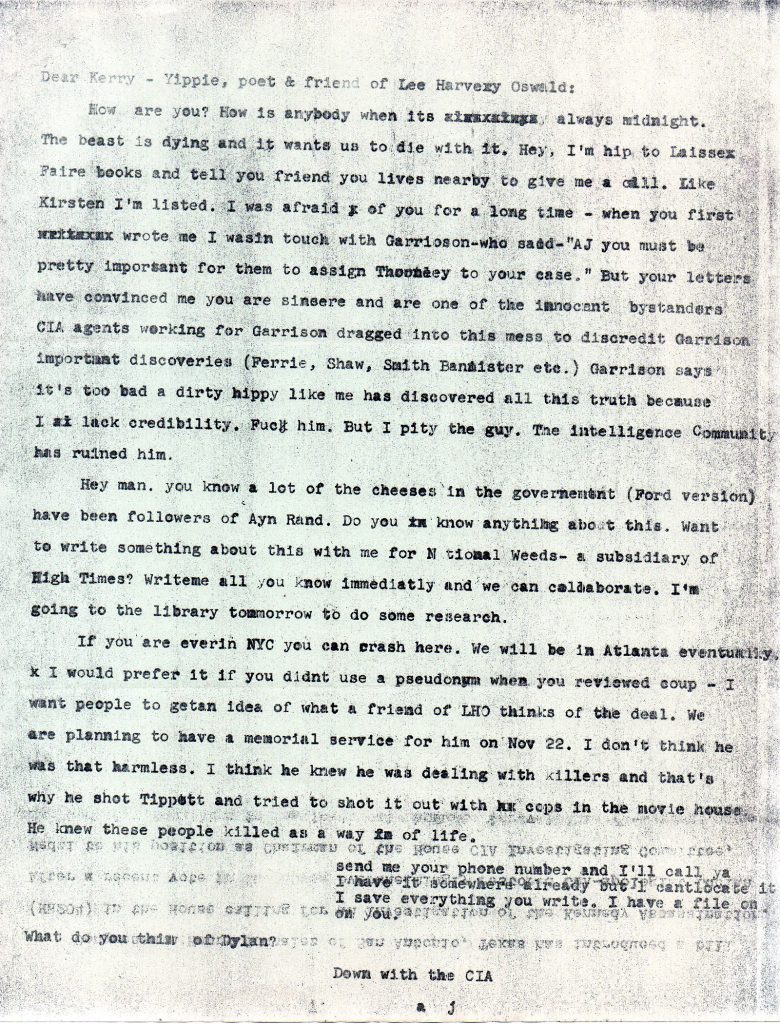 Kerry ultimately closed the loop on his interest in talking to Weberman as stated in the below letter to Greg Hill where he commented on how he was "really burned out on the assassination… fuck Weberman… I'm so tired of my own paranoia, let alone other peoples'…"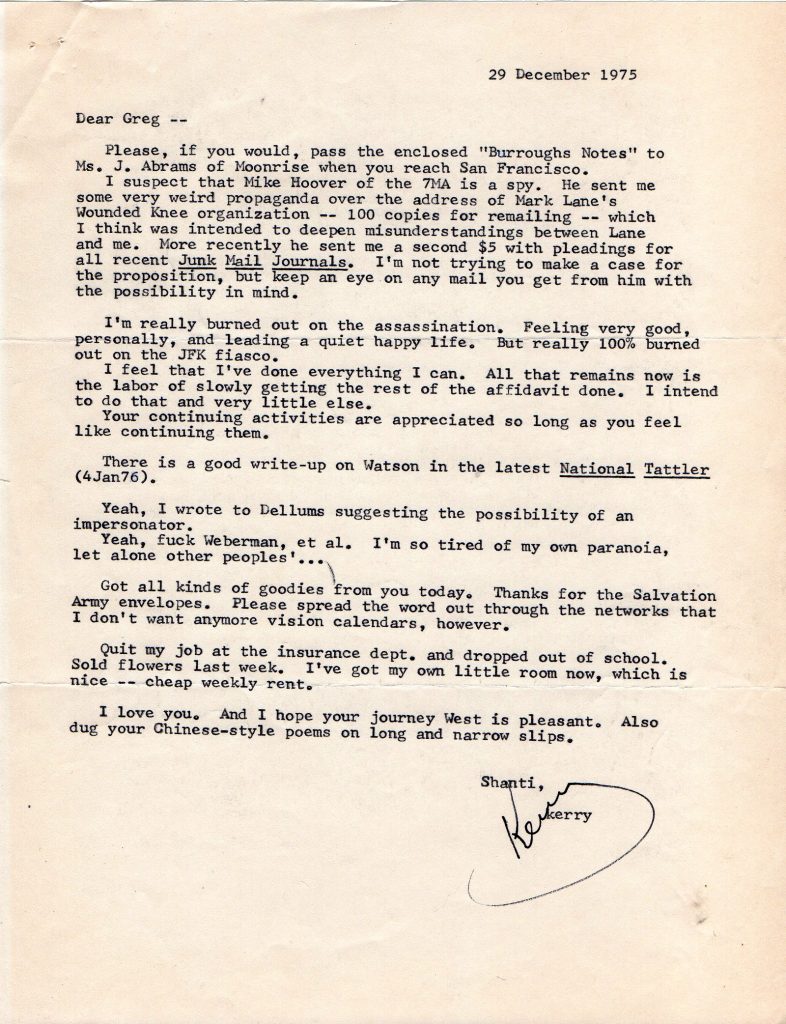 More on the muck racking life and times of A.J. Weberman here.