April 17, 1938:
Kerry Thornley
is born in Los Angeles to Kenneth and Helen Thornley.
1956: Kerry Thornley meets Greg Hill and Bob Newport while attending California High School (CalHi) in East Whittier, California.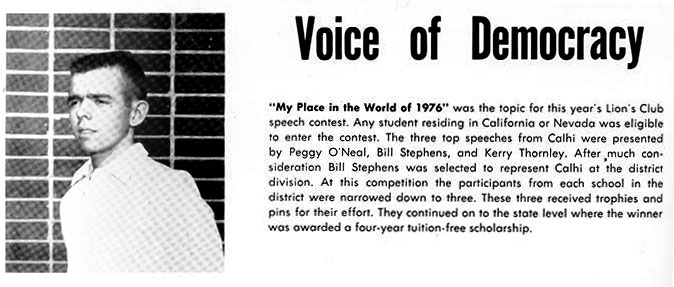 1957: Kerry Graduates from CalHi.
1958: Kerry attends the University of Southern California as a journalism student. That same year, Kerry and Greg Hill form the Discordian Society.
1959: Kerry enlists in the Marine Corps and meets Lee Harvey Oswald and Bud Simco. Begins work on The Idle Warriors (Paperback). Oswald is dishonorably discharged from the Marines and defects to Russia.
1960: Kerry is discharged from the Marines and returns to Los Angeles.
1961: Kerry and Greg Hill move to New Orleans, where they meet Slim Brooks and Gary Kirstein, aka "Brother-in-law."
June 1962: Oswald returns to the U.S. from Russia.
November 1963: President John F. Kennedy is assassinated.
December 1963: Kerry moves to Alexandria, Virginia, and works as a doorman at the Shirlington House.
Spring 1964: Kerry testifies before the Warren Commission.
April 1965: Kerry's book, Oswald (Paperback), is published by New Classics House.
December 1965: Kerry marries Cara Leach at Wayfarer's Chapel near Palos Verdes, California.
Late 1965 through early 1966: Kerry begins experimenting with psychedelics. Meets Camden Benares.
1967: Kerry helps organize and participates in the first Griffith Park Human Be-In. Begins correspondence with Robert Anton Wilson.
Late 1967: Kerry and Cara move to Tampa, Florida. Jim Garrison launches his Kennedy assassination probe.
January 1968: Kerry is served with a subpoena to testify before the New Orleans grand jury in Jim Garrison's investigation.
Later in 1968: Operation Mindfuck begins.
1969: Greg Hill creates the Joshua Norton Cabal. Kerry's son Kreg Thornley is born.
1970: Perjury charges against Kerry in the Garrison investigation are dropped.
Late 1971: Cara and Kerry separate.
1973: Kerry's memories of "Brother-in-law" come flooding back, and he suspects he was part of a Kennedy assassination conspiracy.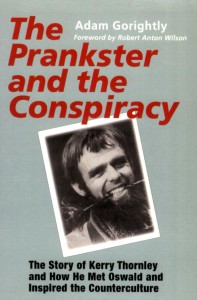 1975-1977: Kerry's paranoia intensifies. He now suspects that Robert Anton Wilson is his CIA controller and part of a clandestine assassination bureau.
1980s: Kerry lives the life of a vagabond, hitchhiking from coast-to-coast. Most of his time is spent in Florida or Atlanta, with occasional trips to the West Coast.
1986-1987: Kerry begins circulating The Dreadlock Recollections (recounting his unwitting participation in a JFK assassination conspiracy) via samizdat format.
1991: Kerry starts experiencing kidney problems.
1992: Kerry is interviewed by Oliver Stone, who is researching his forthcoming movie, JFK. Kerry appears on A Current Affair (YouTube: Part 1, Part 2).
November 28, 1998: Kerry dies from complications related to Wegner's granulomatosis disease.