Greg Hill
relocated to New York from 1973—1975 and while there one of the
Discordian
projects he launched (under his Discordian persona of
Rev. Dr. Occupant
) was…
The Confusion Contest or ConCon.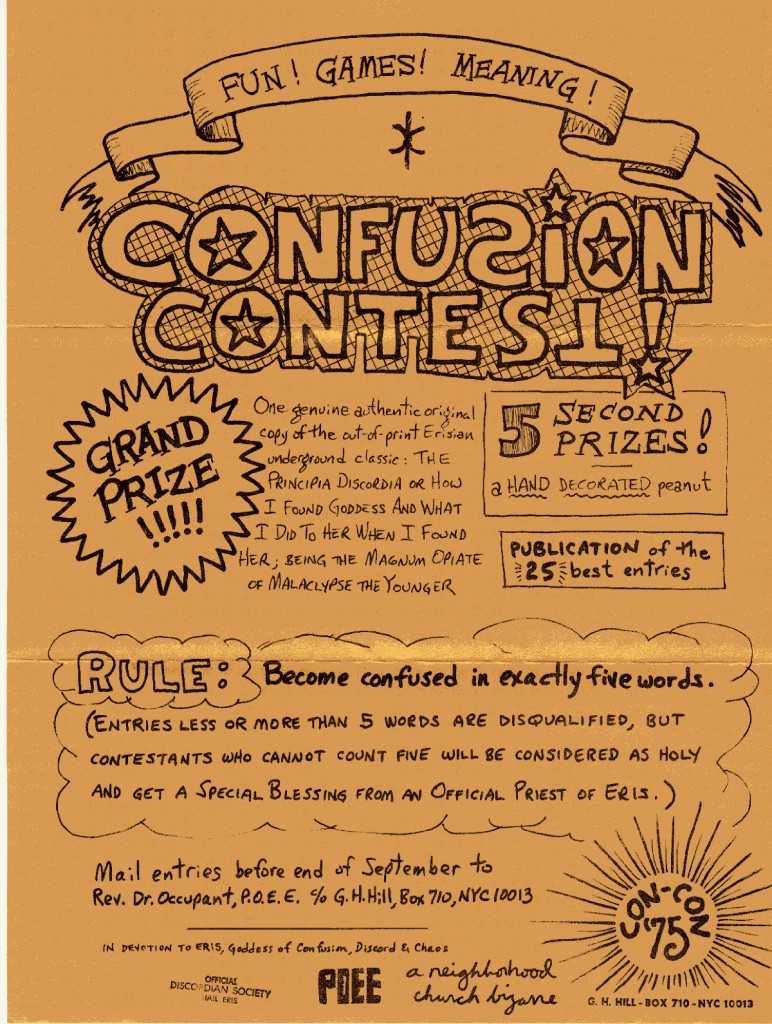 As part of his official duties overseeing the Confusion Contest, Rev. Dr. Occupant issued the following report: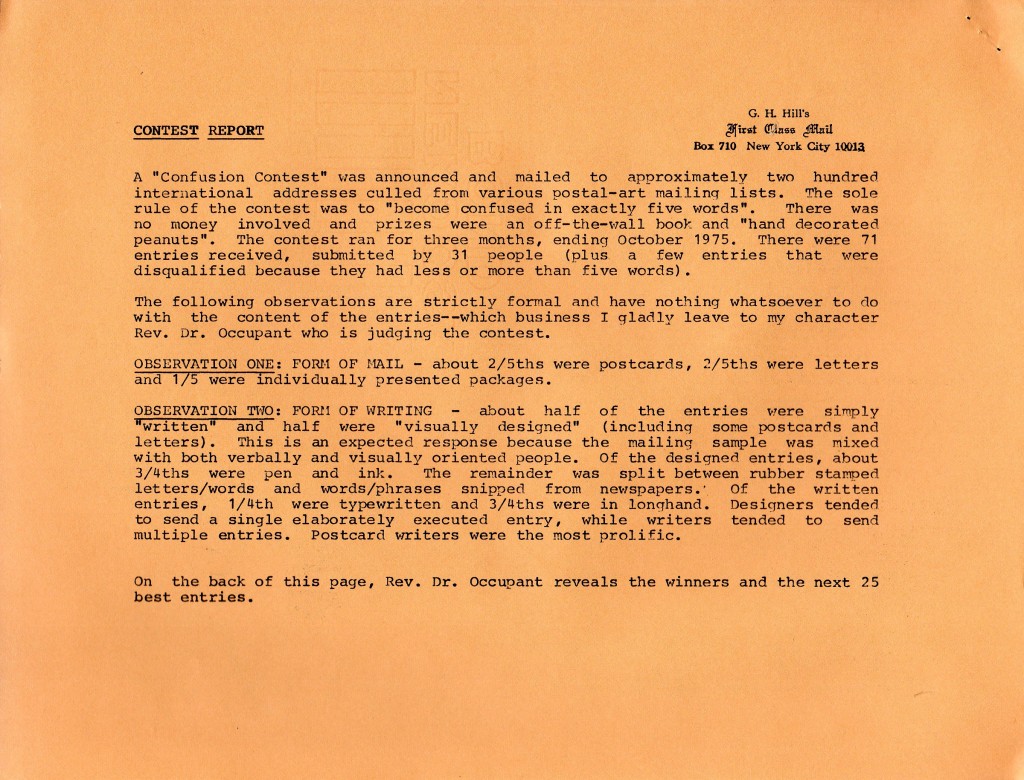 And drum roll please…
Here are the winners of ConCon 75!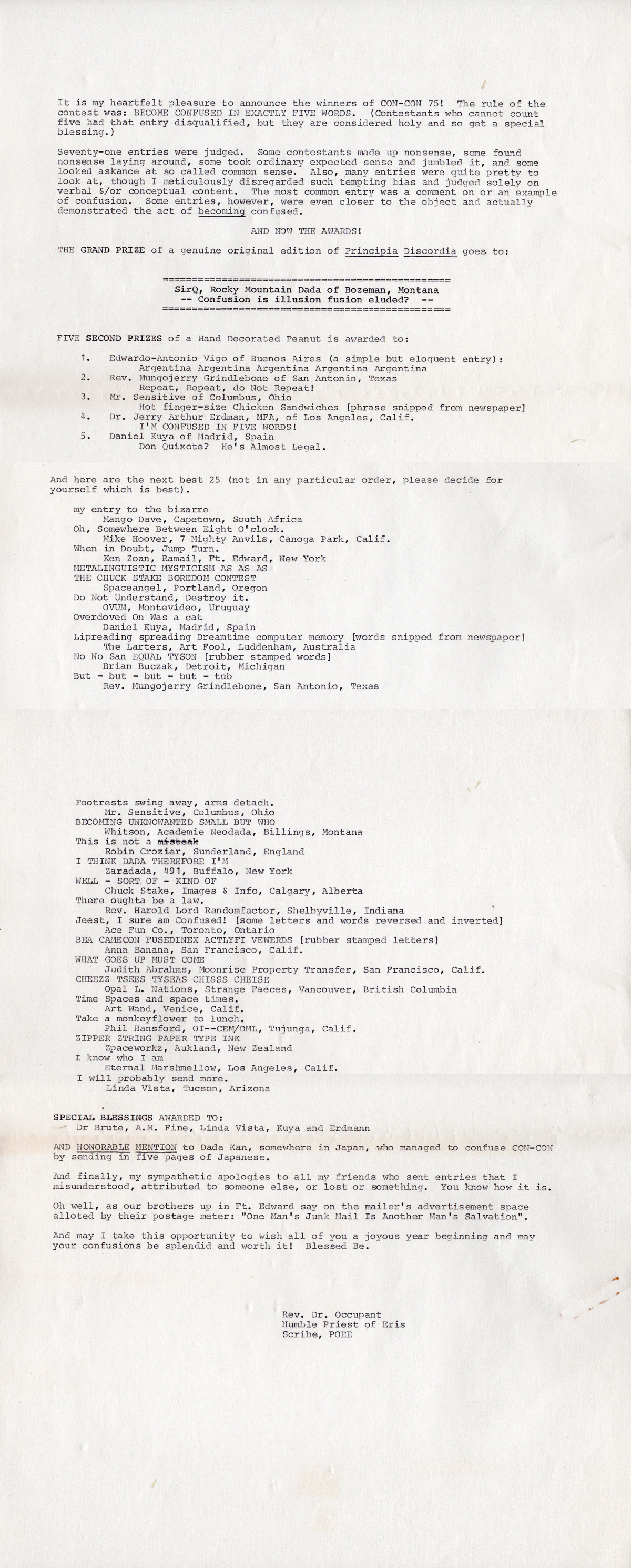 One of the ConCon entries "came" courtesy of Discordian poetess and one-time lover of Kerry Thornley, Judy Abrahms.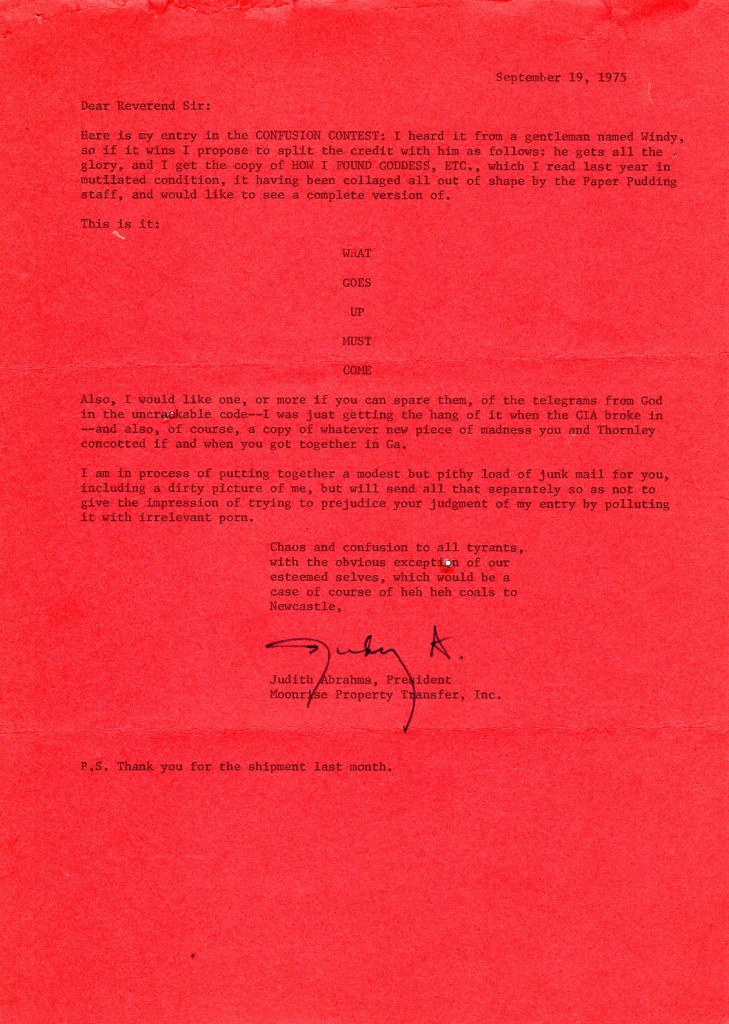 Here's another ConCon entry promoting "Hot finger-size Chicken Sandwiches."