"And so it is that we, as men, do not exist until we do; and then it is that we play with our world of existent things, and order and disorder them, and so it shall be that non-existence shall take us back from existence and that nameless spirituality shall return to Void, like a tired child home from a very wild circus." —Principia Discordia, pg 00058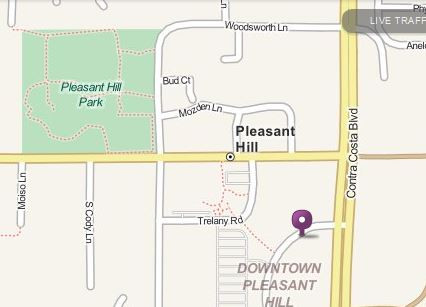 Greg Hill—otherwise known to the world as Malaclypse the Younger—died on July 20th, 2000, spending his final days in Pleasant Hill, California at or near the pin you see on this google map.
The address I used for the web search (of the last known whereabouts of Greg Hill) was actually the residence of a fellow named Allen "Bud" Simco, who was a long time friend of both Greg Hill and Kerry Thornley. In fact, Simco served in the same outfit as Lee Harvey Oswald and Thornley at El Toro Marine Base and actually wrote a chapter for Thornley's book Oswald titled, aptly enough, "Oswald and Thornley."
Simco lived right across the street from Greg Hill at the time of Hill's passing, and during those final days—Simco told me—he was able to look directly across the street and see Greg through his home office window working at his computer on his final project, A History of Everything (Download PDF).
I was first informed of Greg Hills's passing in an email from Bob Newport, which included a photo of Greg taken just a few days before he died with text below the photo announcing Newport's successorship of the Norton Cabal Archives. In this regard, Newport was referring to the Discordian Archives later passed on to me, your humble Discordian chronicler, in 2009.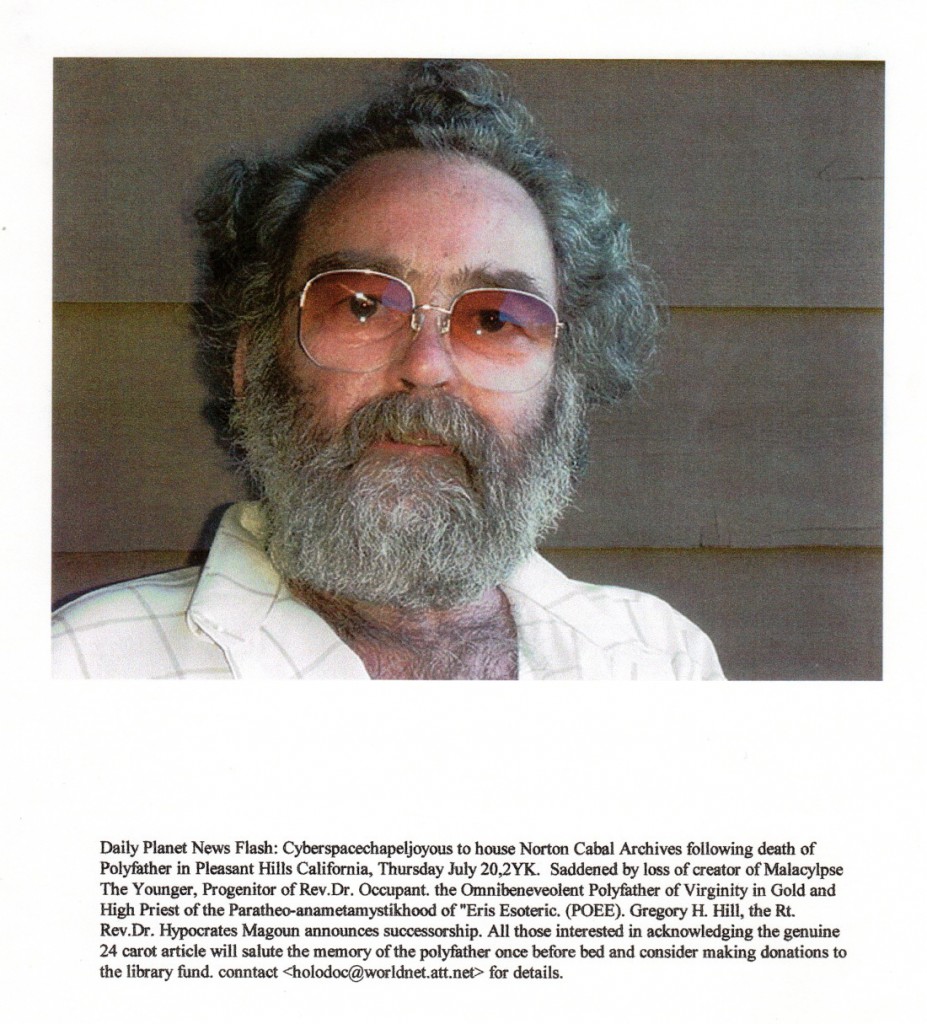 Below is an excerpted email from Allen Simco regarding Greg Hill's passing, which gives a good snapshot of Greg in his final days.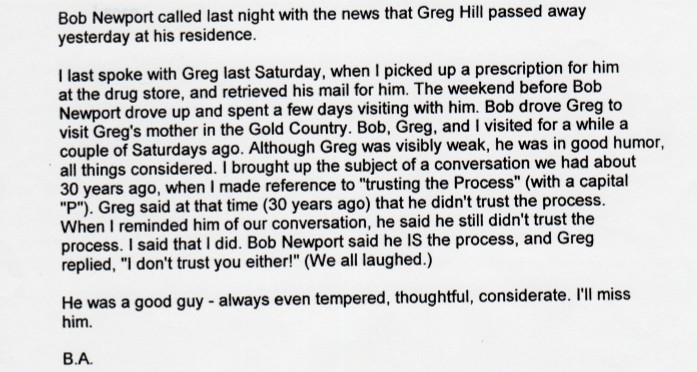 Greg Hill's dear friends and fellow Discordians—Bob Newport and Louise Lacey—each wrote obits for Greg, shared with you here.