As a follow-up to a
previous post on The Brunswick Shrine
, here's a pretty fun video from Historia Discordia staff member
Brenton Clutterbuck
.
After my apparent 2009 Brunswick Shrine discovery, (as noted in Brenton's video) I came upon a handwritten note from Greg Hill which seems to identify the address of another Brunswick Shrine. And, of course, that's what Bob Newport always insisted; there was more than one Brunswick Shrine and that it was actually several bowling alleys the boys would visit back in the day.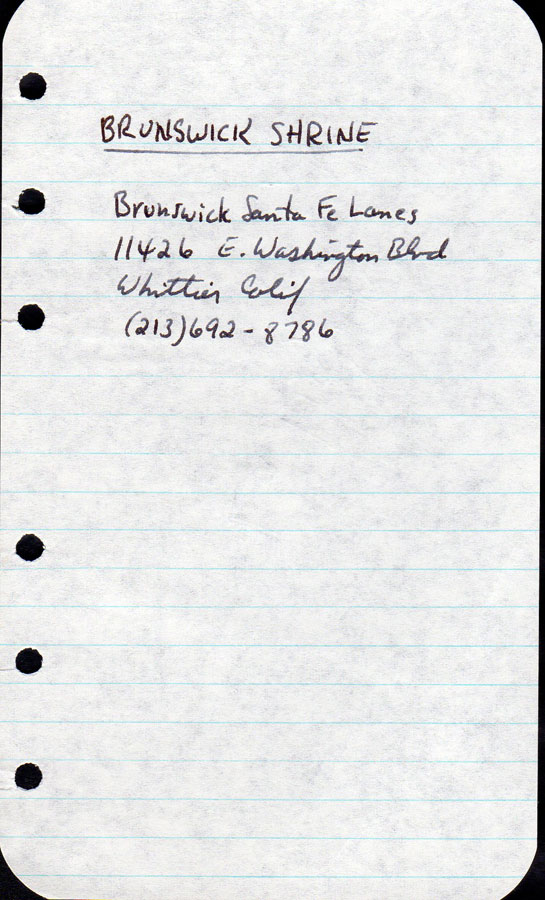 When I goggle-mapped the above address, it appears the Santa Fe Lanes bowling alley—if there indeed ever was one there—is long gone, and in its place is a CVS Pharmacy—which tells us that the Brunswick Shrine can be whatever you want it to be. Hail Eris!
Call it a Brunswick Shrine State of Mind.