Kenn Thomas
has released the latest edition of
Steamshovel Press
as a
$2.99 digital download
with a dead-on
retro zine cover
that clearly nods to the
Principia Discordia
.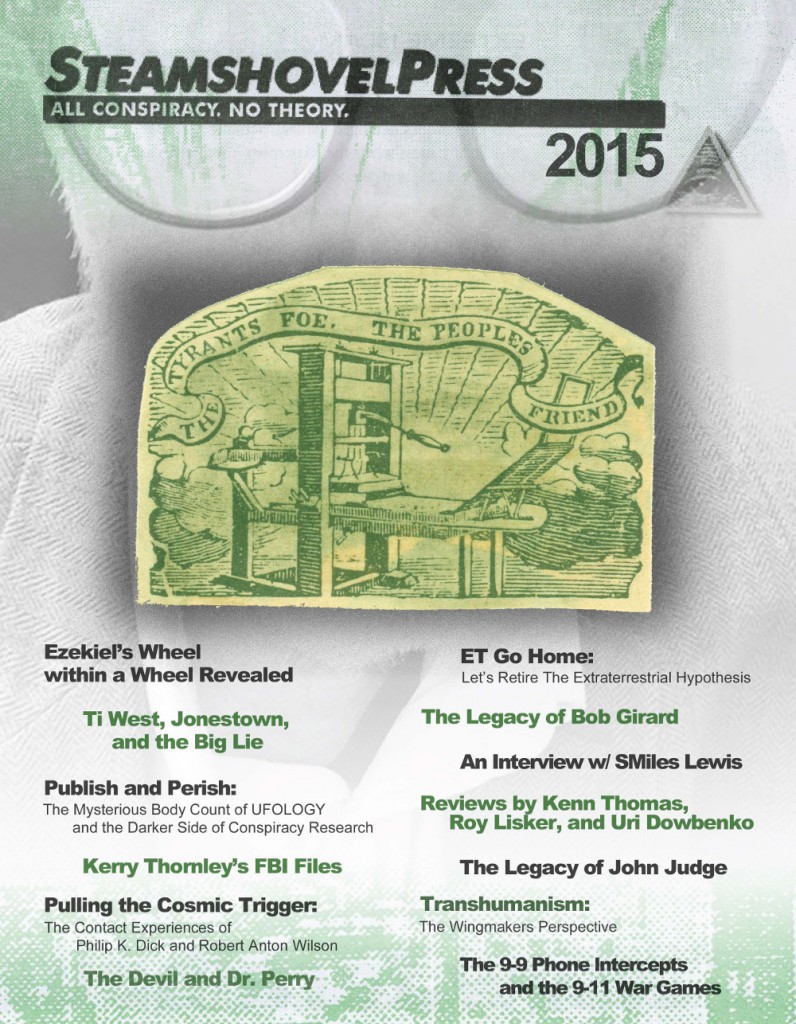 A great issue on a variety of subjects and with this slick piece of work tucked into it:
"Aside from David Ferrie, there was no other among Jim Garrison's sordid cast of suspects more colorful than Kerry Wendell Thornley, who not only co-founded the spoof religion Discordianism in 1958, but was also writing a novel, The Idle Warriors, based on Lee Harvey Oswald three years before JFK's assassination. Garrison claimed that The Idle Warriors—as well as Thornley's non-fiction work, Oswald—were attempts to set up his old Marine Corps pal prior to the assassination. If that wasn't enough, Garrison claimed that Thornley was a CIA agent who impersonated Oswald and had an affair with his wife Marina…"
Read more of "Kerry Thornley's FBI Files" by Adam Gorightly in the latest issue of STEAMSHOVEL PRESS.