Here at the Historia Discordia Hindquarters, we recently received the following chaotic correspondence:
My treasured copy of Zenarchy bears not only Lord Omar's signature, but this cartoon sketch and Discordian koan. (My speculation on it here, BTW: http://www.patheos.com/blogs/thezenpagan/2016/05/an-anarchist-goes-to-court/ ) —Tom Swiss, Pope Zen Buffalo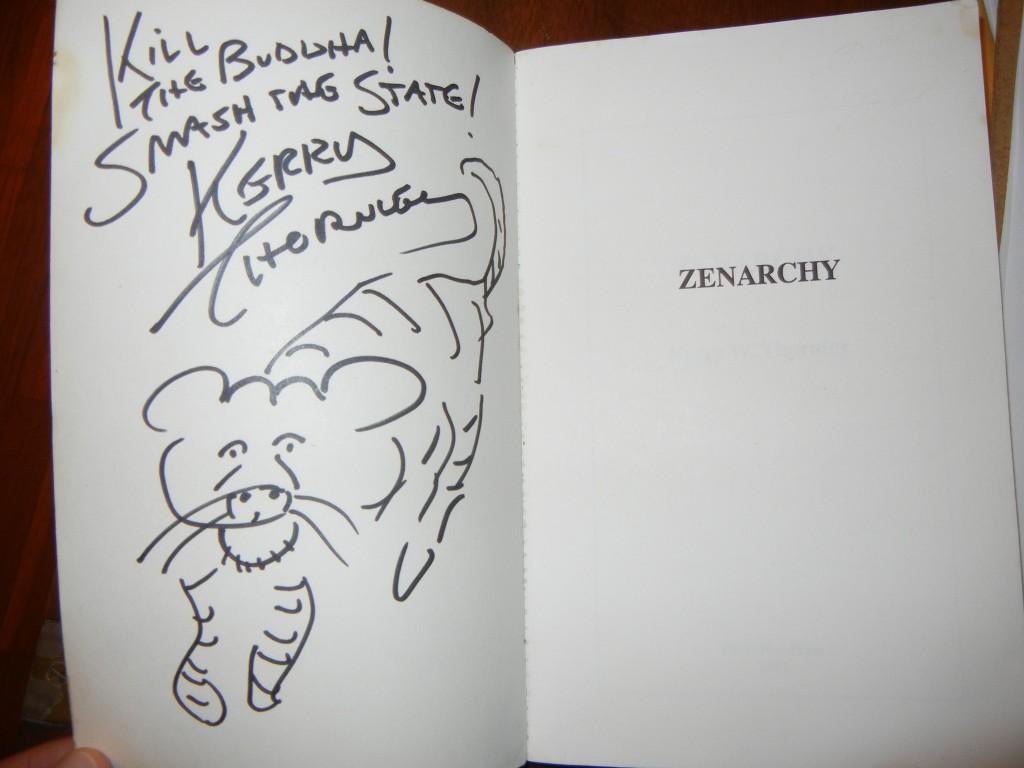 Upon seeing this missive, Historia Discordia team member Groucho Gandhi, K.S.P., immediately validated Kerry Thornley's signing of Zenarchy for Pope Zen Buffalo because he has a copy of the Illuminet Press published book with the same Discordian koan signed by Thornley in the Discordian Archives donated for the greater grok by a friend.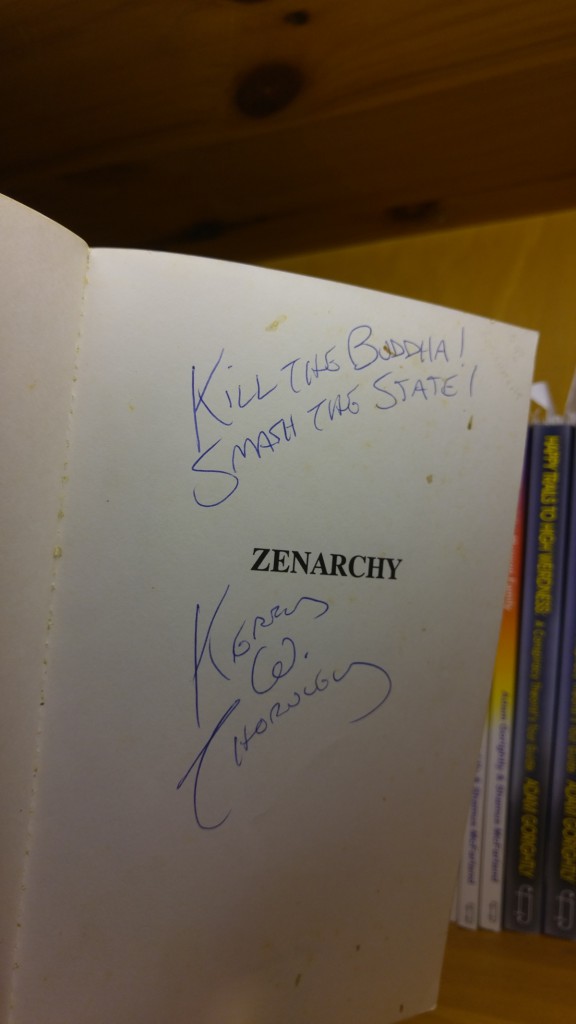 So it appears Thornley signed copies of the book with this Discordian koan "Kill the Buddha! Smash the State!"
Let us know if you have a copy of Zenarchy, especially signed!
Thx!