From the late-60s through the early-70s,
Greg Hill
published a newsletter called
The Greater Poop
aka
The Greater Metropolitan Yorba Linda Herald-News-Sun-Tribune-Journal-Dispatch-Post and San Francisco Discordian Society Bulletin and Intergalactic Report & Pope Poop
, a networking tool of sorts where Hill kept his fellow Popes and Momes informed about new initiates, cabals, projects and other current
Discordian
doings.
The early issues were a one page long sheet that was folded four times and mailed. The first few issues composed in long hand and later issues typed, often including hand drawn illustrations by Malaclypse himself.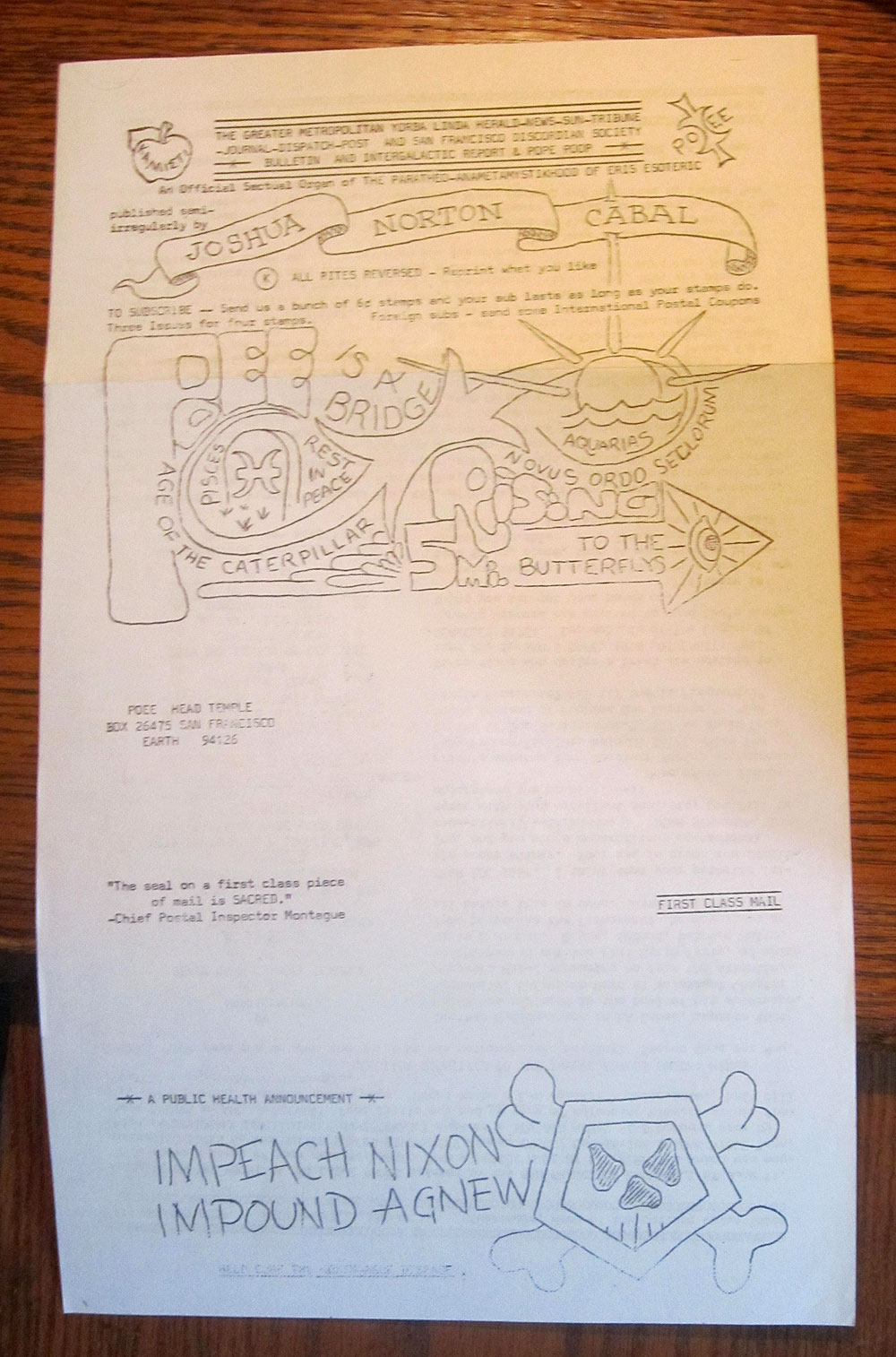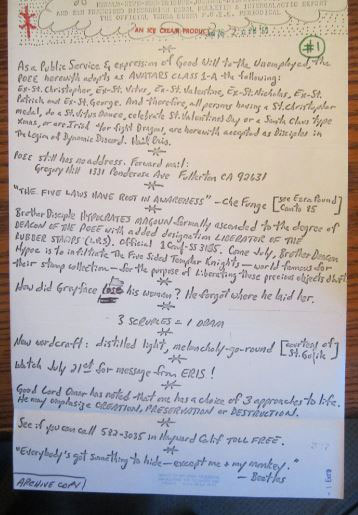 As The Greater Poop evolved, it sometimes encompassed several pages, such as Issue #30, a ten page monstrosity that we've have posted here in its entirety.
This issue includes an announcement of the printing of the 4th Edition of the Principia Discordia and the official rescinding of the 1st thru 3rd Editions… along with the rest of reality.
The Greater Poop #30, July/August 1970