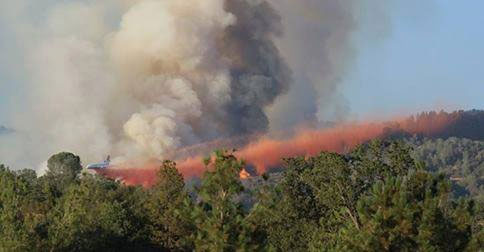 Well, the title is kinda true. We had to evacuate The Discordian Archives Hindquarters (DAH) yesterday when the
Junction Wildfire
came rampaging our way.
I had been monitoring the situation, and so in an orderly fashion loaded the two cats and other stuff in my truck. When the word came down to evacuate, I got the hell out of Dodge. Among the items I took with me, of course, where the key pieces of the Discordian Archives, which included the 1st edition of Principia Discordia as well as The Honest Book of Truth.
We're back at the DAH now and all is well. The firefighters sound like they're getting the upper-hand on the fire. Unfortunately, a few structures were lost in town, but nobody was injured, so that's what's really important.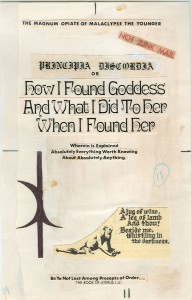 Also to let every Erisian know that be might concerned, the original Paste-Ups of the Fourth Edition of the Principia Discordia (fnorded as the Sacred PUD), along with other materials yet to be released, are currently located outside of Atlanta, known as the Discordian Archives East, so they are well safe-and-sound and were never in danger.
Hail Eris and All Hail the Brave Firefighters of the World!