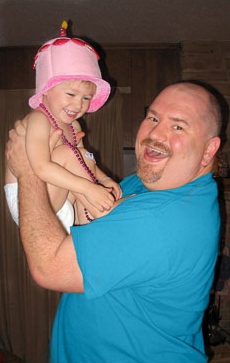 The following is a draft excerpt from my forthcoming book Chasing Eris. The book documents my worldwide adventure to experience modern Discordian culture, meet its personalities, and discover elusive Erisian mysteries.
—Brenton Clutterbuck


Discordia has long been immersed deeply in copyright liberation and geek culture. What you may not know though is the surprising role it played in the birth of the Electronic Frontier Foundation, whose history begins in Austin, Texas.
Robert Anton Wilson, who I'm sure you will recall as one of the Early Discordians, released his popular The Illuminatus! Trilogy in 1975. In 1981, Steve Jackson, who published the "black cover" Principia Discordia, held discussions with freelance artist Dave Martin about adapting Illuminatus! into a game. Instead of taking on the book, due to the complexity (and, one might speculate, perhaps payment for creative rights), his company, Steve Jackson Games, began to make a game built instead on the concept of the Illuminati generally, throwing in a couple of explicit Discordian references. To play with their interest in conspiracies and Discordianism, Steve Jackson Games had on their BBS the tongue-in-cheek announcement:
Greetings, Mortal! You have entered the secret computer system of the Illuminati, the on-line home of the world's oldest and largest secret conspiracy. 5124474449300/1200/2400BAUD fronted by Steve Jackson Games, Incorporated. Fnord.
In 1990, Steve Jackson Games was also working on another project, GURPS (Generic Universal RolePlaying System), a system allowing players to develop role-playing scenarios of their choice. The company was developing materials for a GURPS Cyberpunk role-playing game, written predominantly by recent hire Loyd Blankenship.
In other circles, Blankenship was known as +++The Mentor+++, an experienced computer hacker. He'd moved to Austin in 1976, in grade five or six. Without knowing anyone, he began to get into computers, mostly just for the gaming. At his mother's workplace he met a number of the system operators who maintained the PDP Mainframe, who showed him a text-based game called Star Trek, which he then convinced the operators to printout the BASIC code for him. It was through porting the game over to a CompuColor computer in the college library where he used to hang out that he first began to teach himself BASIC.
He began to break into computers when his guest password expired on the university computers he'd been using.
By 1988, Blankenship was fairly established as a hacker and attended Summercon, the longest running hacking convention in the U.S., where he spent time with The Leftist, Doom Prophet, Phantom Phreaker, Control C and Urvile/Necron 99 amongst others. Together, they became the second incarnation of a group known as the Legion of Doom.
Summercon was arranged by a hacking magazine called Phrack, established in 1985.
We jump to 1989: As well as writing the GURPS manual, Blankenship was running a Bulletin Board System called The Phoenix Project which helped to distribute Phrack, as well as participating in the Steve Jackson Games completely unrelated Bulletin Board, Illuminati.
Computers were a big thing; a new forefront for industry and crime. The government was busy with Operation Sundevil, an operation to crack down on hackers. The U.S. Secret Service also had another target in mind for an operation, technically unrelated, but still after those wascally hackers: Phrack magazine.
In 1989, the 24th edition of Phrack published the contents of a text file giving information on the E911 system. E911 is an enhanced service for handling emergency calls. These calls take place ordinarily on the public phone lines, but are managed so as to take priority over all other calls. According to a Secret Service affidavit, the file had been stolen from Atlanta telecommunications giant BellSouth by Robet J. Riggs, and was edited into a hacker tutorial by one of the Phrack founders, Craig Neidorf (Knight Lightning).
March 1, 1990: Steve Jackson Games is unexpectedly raided by members of the United States Secret Service, accompanied by Austin police and at least one civilian expert from "the phone company." The Steve Jackson Games webpage says agents cut locks, tore open boxes, and forced open footlockers. They confiscated four computers containing GURPS Cyberpunk files, two printers, and other hardware and files.
Steve Jackson Games was told they would get their computers back "tomorrow." In later statements, a judge said that the Secret Service could have duplicated the material they needed in between a couple of hours and eight days. Rather than the next day as promised, or eight days, the majority of confiscated material wasn't returned for a whole four months. The majority of the GURPS Cyberpunk manual had to be reconstructed from snippets, planning and memory. Steve Jackson Games was impacted by the raid, and had to lay off nearly half their staff. Later, Judge Sam Sparks would seek to dispute the assertion that Steve Jackson Games had been nearly bankrupted by the raid.
Why did Secret Service agents target Steve Jackson Games?
The key was Loyd Blankenship. Agent Timothy Golden had based the raid of Steve Jackson Games on the fact that Loyd Blankenship was working there, ran a bulletin board system popular with hackers from his home, and also ran a completely separate BBS at Steve Jackson Games.
In response to the Steve Jackson Games case and other similar cases, John Gilmour, John Perry Barlow, and Mitch Kapor founded the Electronic Frontier Foundation in 1990. They would later, in 1993, support Steve Jackson Games in a legal battle seeking damages from the Secret Service.
When Steve Jackson Games sued the Secret Service, the judge's comments concluded, amongst other things, that Foley had seen the "Greetings, Mortal!" message on a printout of the Illuminati BBS, and concluded, without further investigation, that this was evidence that the Illuminati BBS was a hacking space. Judge Sam Sparks added in his comments that it would have taken only hours to determine that Steve Jackson Games was a legitimate publisher, who would have been willing to cooperate with Foley's investigation. The judge was critical of Foley, who despite being an attorney, was led to violate the Privacy Protection Act, simply by not being aware of it. Fellow Agent Golden was also unaware of this act, and when informed in the process of the seizure, that Steve Jackson Games was a gaming publishing company, did not place importance on the fact, or realize this meant his actions were illegal.
Judge Sam Sparks was scathing of the Secret Service, whose warrant, he said, did not even meet the standards set by the Secret Service itself. He criticized Foley for not creating copies of the computer content to be made available to the company, and for the impact of the case on Steve Jackson's personal reputation.
He asked a direct question of Foley: had he considered that his actions could harm Steve Jackson economically?
Foley replied with "No, sir."
"You actually did, you just had no idea anybody would actually go out and hire a lawyer and sue you," replied Sparks.
Steve Jackson Games was awarded over $50,000 for damages sustained by the raid and the retention of property belonging to the company.
Riggs was sentenced to 21 months in prison for his part in stealing the E911 code.
Craig Neidorf, aka Knight Lightning, was charged, though these charges were dismissed after only 4 days with no conviction, incurring $100,000 in legal costs. This dismissal was in part due to the revelation that the stolen document which was estimated by BellSouth at a value of over $70,000, was in fact available from BellSouth unedited at a cost of $13.
Loyd Blankenship, for his part, was never charged.
[Edit 02/19/14: Jackson didn't state himself that the choice to adapt the concept of the Illuminati mythos rather than adapting the Wilson and Shea book Illuminatus! was related to royalty costs. I've adapted the article to reflect this. —Clutterbuck]
---
Further reading:
EFF.org: Steve Jackson Games v. Secret Service Case Archive.