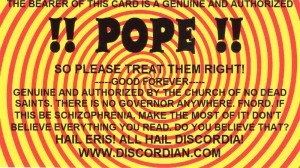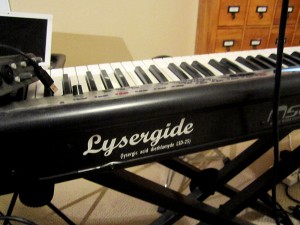 While on the topic of
Pope Cards
, a fine addition to the theme was created a few years back by my friend St. Mae over at
Discordian.com
, a card made specifically for
The Robert Anton Wilson Cosmic Meme-Orial
back in 2007.
Mae passed on a bundle of these beauties to me during a visit last year to Emperor Norton's groovy grave site which she orchestrated.
In addition, Mae gave me a few Lysergide stickers that she and her crew created a while ago, which in short order I stuck on the back of my keyboard synthesizer, just because it looked cool there.
Lysergide, for those not in the know, was the trademarked name for LSD back when a group of someones were trying to market the drug before it became illegal.