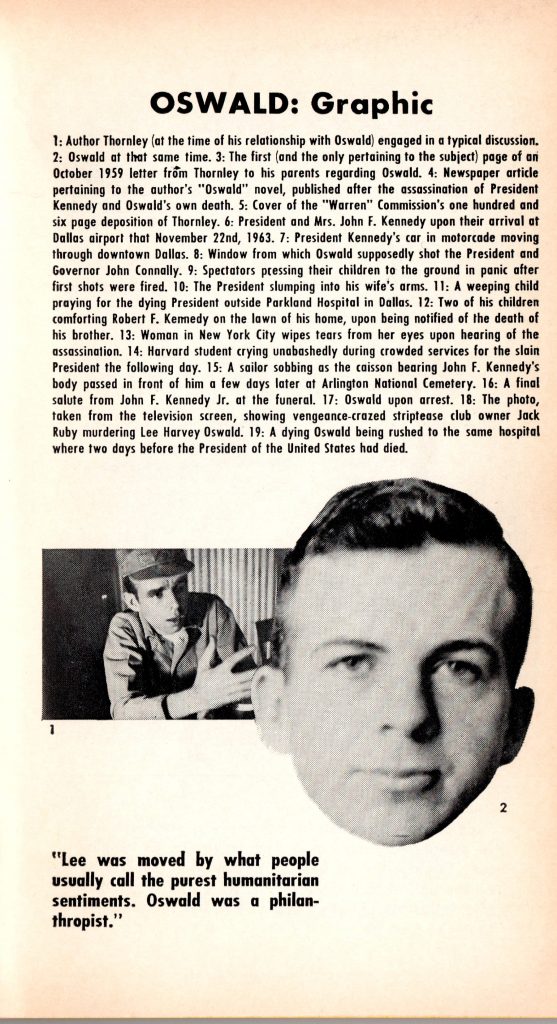 According to the FBI's book critic, W.A. Branigan, reviewing Kerry Thornley's book Oswald:
"This book by Thornley is not a good piece of literature. The language in the book at times is raw and there does not seem to be any continuity of contents. It sells for seventy-five cents a copy, in paperback form and appears to be an effort by Thornley and the publisher to make a quick financial killing. It is highly doubtful if it will achieve this purpose."
Read the entire startling FBI literary review here!
Download excerpts of Oswald here.