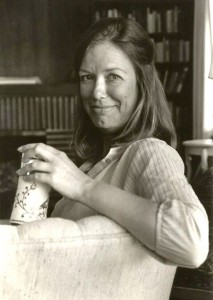 I recently happened upon an interview I did with Louise Lacey back in 2007 and thought it'd make a good addition to Historia Discordia, including — as it does — Louise's recounting of the halcyon days of Discordianism along with some fond remembrances of Robert Anton Wilson, Greg Hill and Kerry Thornley.
At one point in the interview, Louise corrected (as she is wont to do!) my apparent butchering of the pronunciation of Eris — "Ear-reese" — which is how Robert Anton Wilson invoked the Goddess, and so often times I'll use that pronunciation. Wilson was also the first person I heard pronounce "Principia" with a hard "c," which is the correct way of saying it in Latin. (Just so ya know I'm not a total dodo!)
Elsewhere in the interview I state erroneously that Kerry Thornley did NOT appear before the Orleans Parish Grand Jury (during the Jim Garrison Investigation madness) which at the time of our interview was my understanding. However, I was wrong, which seldom happens to your humble Discordian reporter, but when it does I'm the first to admit it!
Hail Eris! All Hail Imperfection!
On to the Untamed Dimension's Louise Lacey fnord Interview…
Links for Louise Lacey:
http://lunaception.net
http://www.growingnative.com
http://www.seri-worldwide.org/id291.html