On page 291 of
Illuminatus!
(
Amazon
), Saul realizes he has been a puppet of The Grayface, which is another nod and wink to Discordianism, namely "The Curse of Greyface" written by Mal-2 (aka
Greg Hill
) that first appeared in the 4th edition the
Principia Discordia
.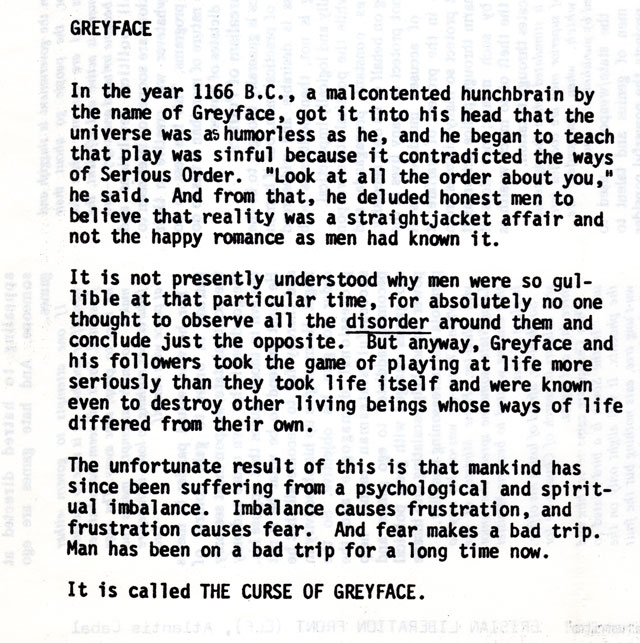 After reading this passage, Lady L., F.A.B. (aka Louise Lacey) remarked: "The problem in the world today is that the hunch-brains are united."
Get in on the curse at RAWIllumination.net Illuminatus! Online Reading Group.