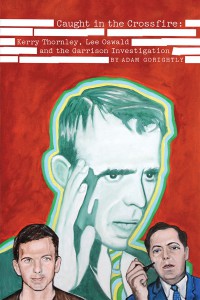 Feral House just recently released my latest effort involving the
Discordian Archives
,
Caught in the Crossfire: Kerry Thornley, Lee Oswald and the Garrison Investigation
(
Feral House
,
Amazon
), which features the fine cover art of
Robert Preston
.
Sometime back, I became facebook friends with Robert and played a role—as I recall—in inspiring his Lone Nut Series, this after seeing some of Robert's conspiratorially influenced paintings on facebook.
At that time, I floated the idea that he ought to do some "Lone Nut Trading Cards" and from there Robert put his own spin on the theme in a series of paintings recently on display at the Conspiracy Store in San Diego.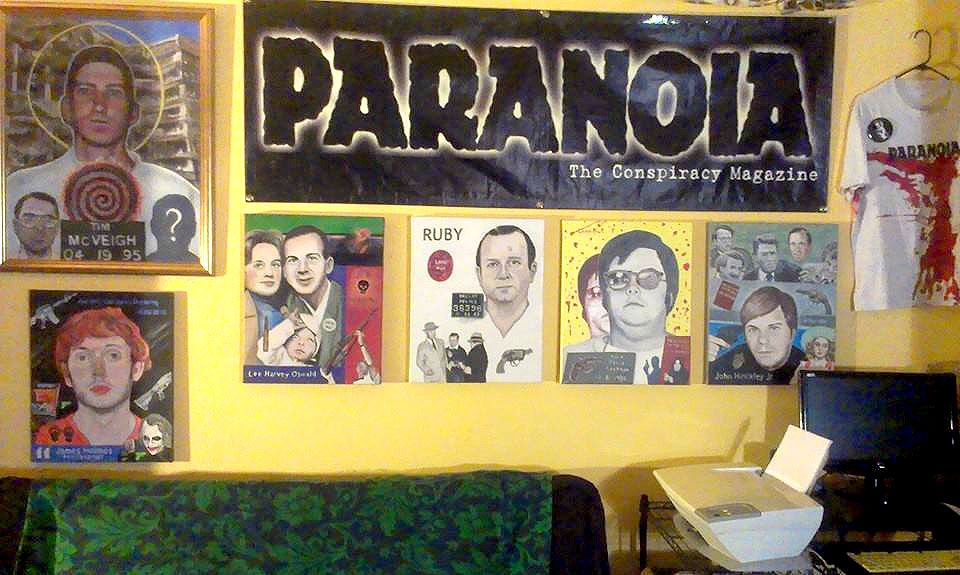 Earlier this year—as Caught in the Crossfire was in development—I suggested to Feral House publisher Adam Parfrey a front cover concept featuring a photo of Kerry Thornley (from The Tampa Tribune, February 22nd, 1968) where he's holding his hand by the side of his face like he was either being swore in before the grand jury or, conversely, trying to brush back bothersome journalists buzzing around him like flies after a trying day of testimony.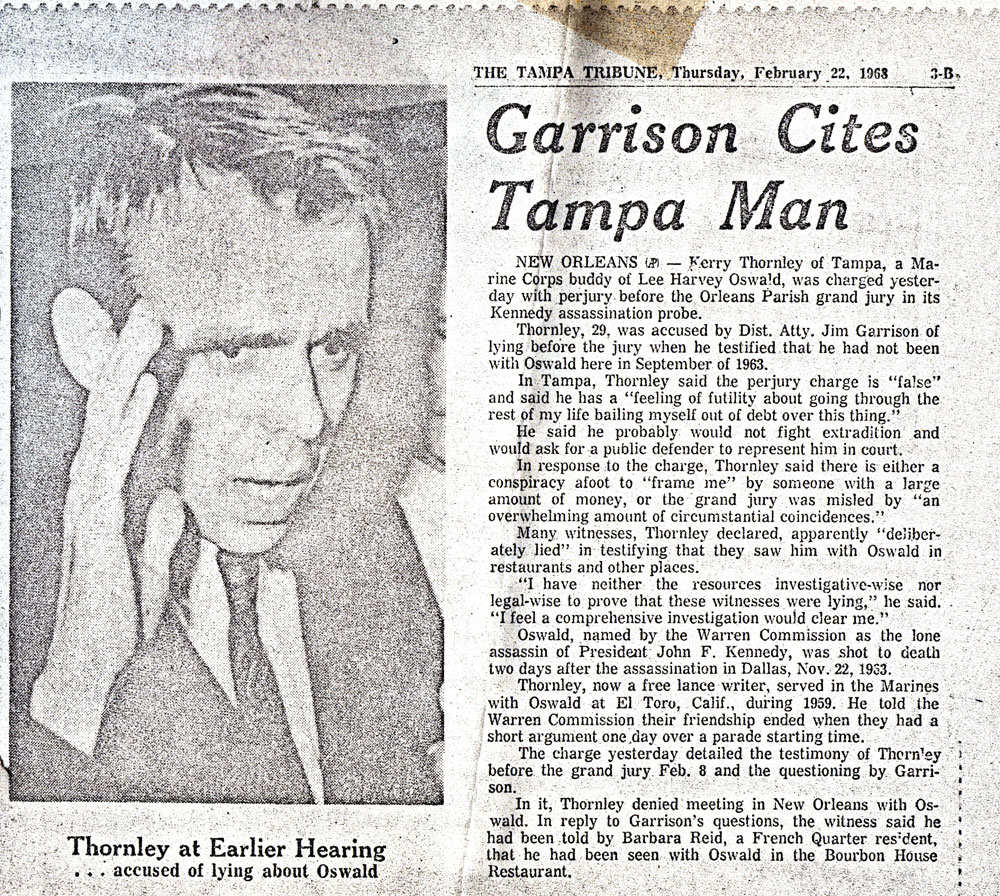 I suggested to Parfrey that we take this newspaper image and superimpose smaller images of Lee Harvey Oswald and Jim Garrison into the cover concept, as meanwhile thinking in the back of my mind, it'd be cool to have Robert Preston do the artwork—although I didn't mention this to Parfrey at the time.
Parfrey shortly after emailed me back and asked if I knew Robert Preston and how would I feel about him illustrating the cover(!), which is just the type of synchronicities I always seem to encounter during the course of book projects, and in particular the Discordian related projects I've worked on over the years.
Hail Eris!