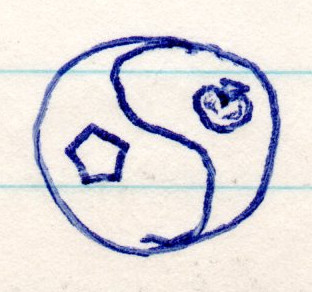 One of the earliest documents charting the development of
Discordianism
is dated Feb 2, 1964, written by
Kerry Thornley
not long after he moved from New Orleans to Arlington, Virginia in the aftermath of the
JFK assassination brouhaha
.
Among the many discordant highlights to be found in this document includes the first ever (hand drawn) image of the Sacred Chao, which it now can be announced was the brainchild of our beloved Mr. Thornley!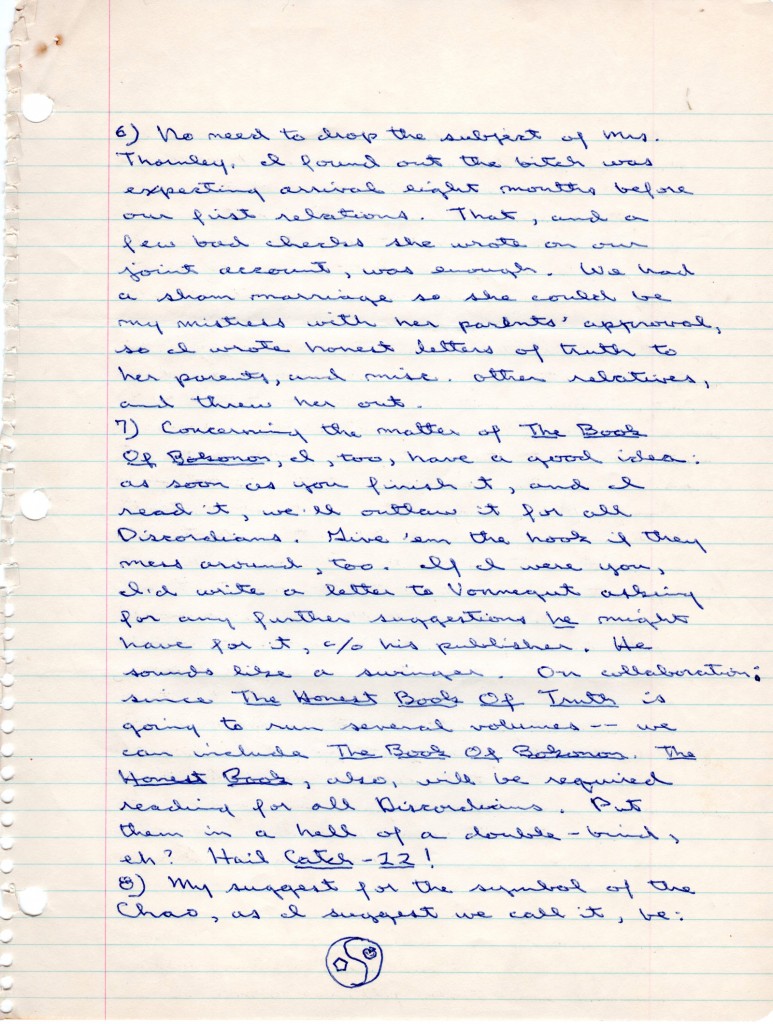 Not long after Thornley cooked up this chaos, Greg Hill gussied the image up and used it for the cover of the first edition of the Principia Discordia: Or How the West was Lost. And the rest, as they say, is Discordian History.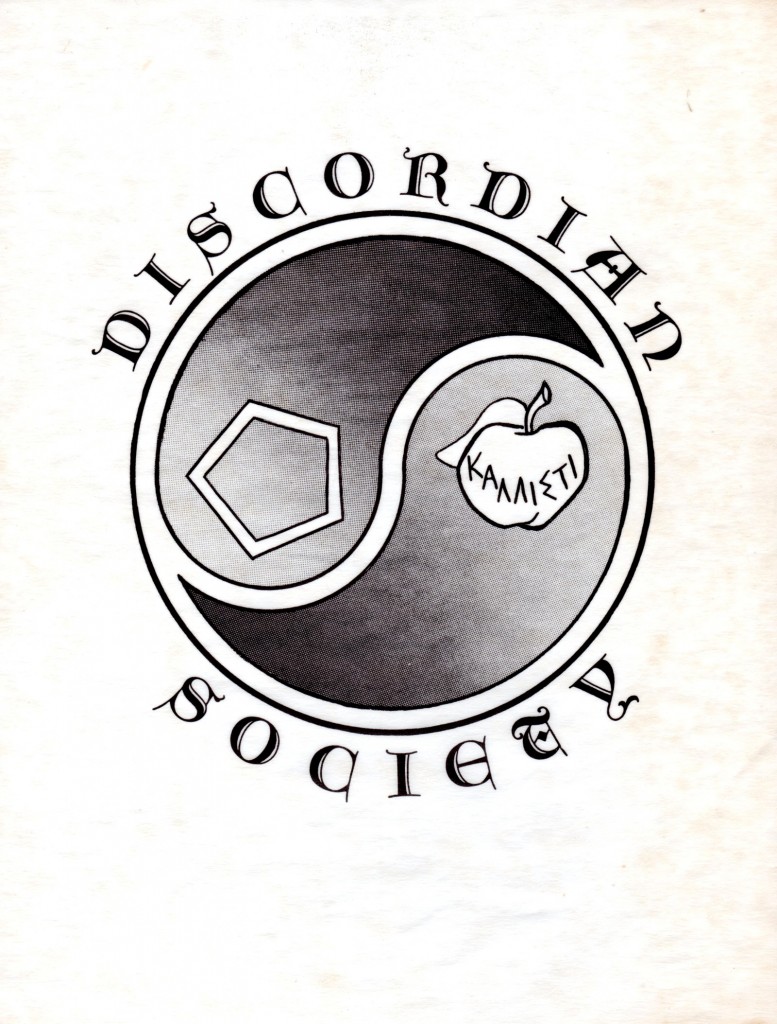 On page 5 (of course) of this chaotic document, we find what I believe was the first ever reference to the Law of Fives, again straight out of Kerry Thornley's curious brain:
"The Law of Fives is simply a Discordian law that says everything happens in fives. For example: the pentagon always has five sides; the five day work week has five days; there are five pillars of nonsense; five is a number often found in math books. Oh, the list is endless! At appropriate times therefore, for differentiation, we will refer to the Discordian pentagon as the Sign of Five. Rally 'round the Five, boys!"
A link for this 9-page ancient Discordian document is
available for download here!